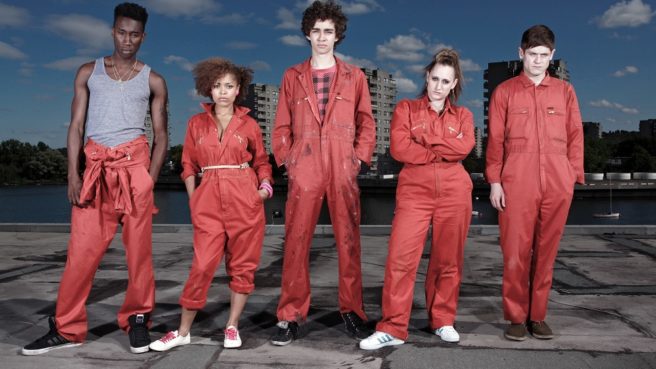 So, Misfits is getting a US remake and fans aren't happy about it
Following in the footsteps of Skins and Shameless, it now look like Misfits is the next Channel 4 show to get an American remake.
The new version is being developed by The OC and Gossip Girl creator, Josh Schwartz and a number of the leading roles have already been cast with Ashleigh LaThrop, Tre Hall, Allie MacDonald and Jake Cannavale all set to appear in the pilot episode.
The original series ran from 2009 to 2013 and gathered a huge cult following along the way.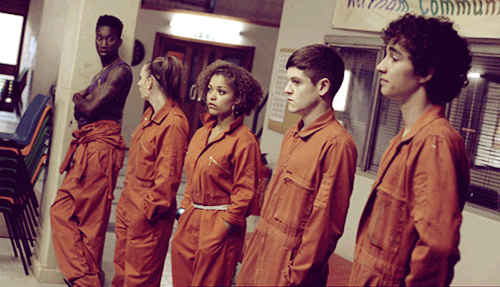 Much like the original, the US version will follow a group of young delinquents, who develop super powers after being hit by an electrical storm.
It's thought that the new script will stick closely to that of the original, but unsurprisingly fans still have their reservations.
And who could blame them? We all remember the Skins disaster right?
They're trying to remake a US version of Misfits why can't they just air the U.K. Version? ?? pic.twitter.com/nof7DD23In

— Alex (@alexrahmos) June 7, 2017
They're doing an American remake of misfits pic.twitter.com/yG4CdPX6M3

— Emmy Griffiths (@emmyfg) June 7, 2017
How I feel about an American adaptation of #Misfits pic.twitter.com/CwAcpXWRrZ

— Christi Trottie (@ChristiTrottie) June 6, 2017
PLEASE tell me this is a joke. The US has already ruined #Skins. NOW we're going after @E4Misfits? Stop the insanity!

— Malinda (@A_Lucid_Enigma) June 7, 2017
Why even make an American Version of Misfits though, has any US reboot ever been a good idea (besides shameless + the office) pic.twitter.com/V5nrlc1Vi6

— molly (@molssyoung) June 7, 2017