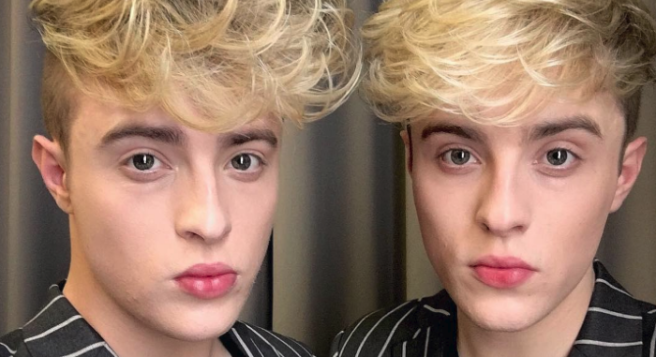 So, Jedward scored on their date last night and… take a look yourself
Well, John and Edward certainly had a good time last night.
The twins, who are taking part on MTV's Single AF, had their first dates and they got on pretty well.
Dressed in matched white denim jackets (of course), the lads came face to face with their lady loves, who were carefully handpicked from a number of applicants.
For Edward, John picked a girl named Anastasia, with long flowing mermaid hair.
And it seemed she was pretty happy about the whole situation, telling Snapchat: "I feel really blessed that John picked me to go on a date with Edward out of everyone in London, that's really cool.
"A kiss would be cool, I wouldn't mind that," she added.
And a kiss is exactly what she got at the end of the night.
John seemed pretty into her too, telling Snapchat during the date: "The date's going so good, I'm so happy. I feel like there's a connection.
"She's so creative, she has a great look about her and a great vibe. I feel like everything's going awesome."
And what about Edward? Well, he got on pretty well too.
John picked a gal called Raffy for Edward to date, and she was a complete fan girl.
"I've had a crush on John since the X Factor so it's pretty daunting for me but I'm excited.
"I've always liked him because he seems so confident, so funny and outgoing," she said before the date."
Edward locked lips with Raffy at the end of the night, making the dates successful for both twins.
Images: MTV UK