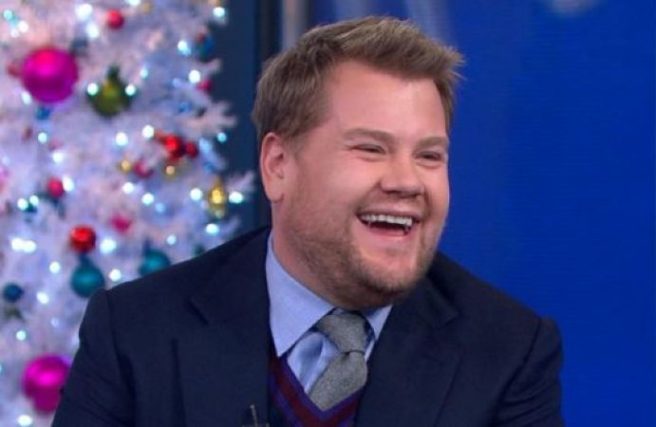 So, James Corden's newborn was almost named Beyoncé Corden
Earlier this week, James Corden announced he had become a father for the third time.
Taking to Twitter, he revealed that his wife, Julie, had given birth to a baby girl, but the British star chose not to disclose whether or not the couple had decided upon a name for the newborn yet.
And it seems this may have been because he knew the story behind it would make for a much better opening monologue, as he proved when he returned to the set of The Late Late Show this week.
Today we welcomed a beautiful baby daughter into the world. Both she and her mother are doing great. We can't stop smiling. Thank you Harry for stepping in to host the show at 2 and a half hours notice! x x x

— James Corden (@JKCorden) December 13, 2017
"We still haven't chosen a name for her yet," James revealed. "After the baby was born, I was crying, my wife was crying her eyes out, the baby's crying, and the doctor asked about a name."
"I don't know why I said it, but I looked at the doctor and said, 'We're going to call her 'Beyoncé'.'
To the sound of uproarious laughter, James confirmed that while his wife wasn't impressed by the joke, medical staff took the 39-year-old seriously and began filling out paperwork in relation to the child's arrival.
After realising a nurse was adding the name to his daughter's form, James told the audience: "I had to go over to her and say, 'Excuse me, there is only one Beyoncé,'
Take a look at this….