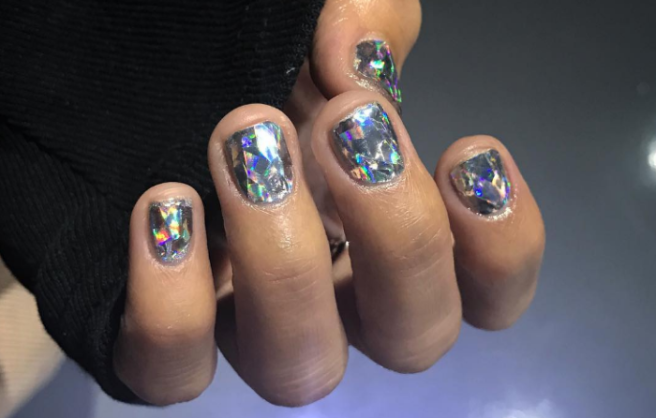 So it turns out DIAMOND NAILS are actually a girl's best friend
Diamonds are a girl's best friend, whether they be around your neck, in your ears OR on your nails.
There is a new nail trend taking the world by a storm, and it's diamond nails.
Diamond nails are an amazing update on the shattered glass nails that we fell in love with a while back.
According to Teen Vogue, "the technique involves sticking prismatic pieces of cellophane on your nail beds, creating the look of glass shards."
The genius behind this gorgeous nail technique is South Korean manicurist and founder of Unistella salon, Eun Kyung Park.
We cannot wait for this trend to spread so we can give it a whirl!
Diamonds are forever.