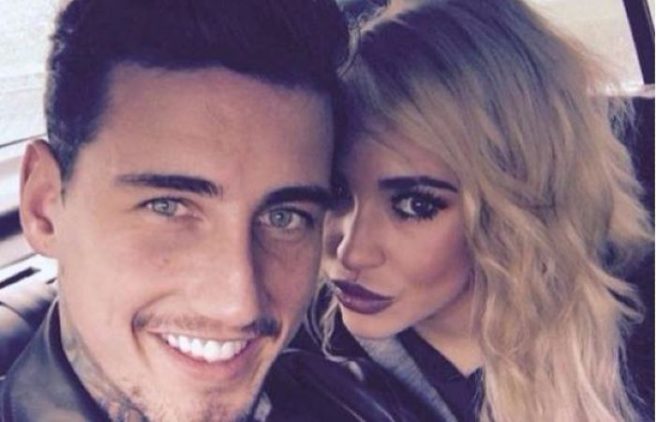 'She's pregnant' Jeremy McConnell opens up after Stephanie's arrest
In the aftermath of a violent altercation with Stephanie Davis, Jeremy McConnell has revealed that the former Hollyoaks actress is pregnant.
Jeremy, who is the father of Stephanie's nine-month son Caben-Albi, has spoken out about the brawl which led to Stephanie's arrest in recent days.
According to numerous reports, 27-year-old Jeremy insisted the fight took place after Stephanie revealed she was expecting again.

"She just told me that she was pregnant. I was pretty shocked as it wasn't planned, but to be honest I was excited," the former Celebrity Big Brother star said.
"She told me that she was going to have a scan at the hospital later that afternoon. The pregnancy was not planned and given our history together took me by surprise. I was pleased, but still in a bit of a shock."
Jeremy went on to explain that his surprise over Stephanie's decision to smoke and drink inspite of her pregnancy led to the altercation in Enfield. north London.
"We were in the pub and having a few drinks. I had two or three and so did Steph which I thought was off as she was pregnant. She was also smoking and I told her a pregnant woman should not drink and smoke."
According to the Dublin-born reality star, Stephanie flew into a rage after she returned to the hotel they had chosen to stay at.
"When she came back to the hotel room she just flew at me. She was screaming and shouting and being abusive. She would not listened and for five to ten minutes just kept screaming at me.'
Jeremy explained that Stephanie attacked him with a wooden post from the bed, but he refused to retaliate.
"But I swear I never laid a finger on her. I do not hit women and do not hit pregnant women. I did not touch her. Any marks that she has on her are self inflicted. I did not lay a finger on her.'
24-year-old Stephanie was brought to hospital after being bailed from Enfield Police station while Jermey suffered a broken nose, fractured eye socket and concussion during the alleged assault.