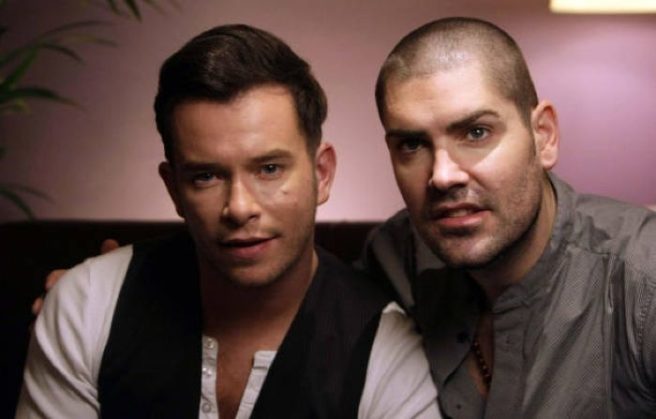 Shane Lynch's touching Stephen Gately tribute moves CBB viewers
Emotions ran high on Celebrity Big Brother last night as Shane Lynch spoke fondly of his former Boyzone bandmate, Stephen Gately.
In a conversation with his fellow CBB housemates, Shane admitted that the late star still has a huge influence on the band's music, saying how there will "always be five" members of the group.
Stephen died of natural causes while holidaying in Majorca in 2009. He was just 33-years-old.
He went on to describe himself as "the wingman, not the singman", telling US singer Ginuwine how Stephen and Ronan usually took the leads.
"One of our bandmates, he died. It was '09 he died. And he was one of the leads too," he explained.
Boyzone's @shanelynchlife has revealed how the sound of the band has changed since Stephen Gately passed away… #CBB pic.twitter.com/xFHOdbAJrA

— Big Brother UK (@bbuk) January 8, 2018
"He was 33 when he died. When that happened, we were in the middle of making a new album. And at that point we were like, 'What do we do? Do we call it a day? Is there no more Boyzone? Is that it?'"
"But every time we got together as a group, the four of us came together, it was very apparent that he was alive, when we came together."
"Because that was our bubble. He's so there. So we'll always be five, regardless of visually what you see. He will always be there."
Shane's touching words struck a chord with viewers, many of whom took to Twitter to pay tribute to Stephen Gately eight years after this untimely death.
Hits you that Stephen is not here gone but never forgotten. Was listening to BZ yesterday. Loved them then love them now #boyzoneforever

— Jodie Rose (@JRose8815) January 8, 2018
Admire #CBBShaneL talking about Stephen Gately and opening up. He definitely had a unique voice that probably stood out more than Ronan's voice #CelebrityBigBrother #cbb #cbbuk

— MR SUPERPIDGE (@superpidge) January 8, 2018
We love you, @shanelynchlife Win this thing! #AlwaysFive #ShaneLynch #StephenGately #CBBShaneL #CBB #BBUK#CBBShane pic.twitter.com/u1sNmRObzC

— ˗ˏˋ Remembering Steo (@steo_gately) January 8, 2018
Aww Shane lynch talking about Stephen gately he was my first crush haha #CBBUK #CBB

— Tasha Patterson (@Tricera_Tash) January 8, 2018
Wow I'm actually shedding a tear just hearing @shanelynchlife talk about Stephen Gately passing away.. Never forget #CBB #CBBShaneL

— Christian Saad (@ChristianSaad) January 8, 2018