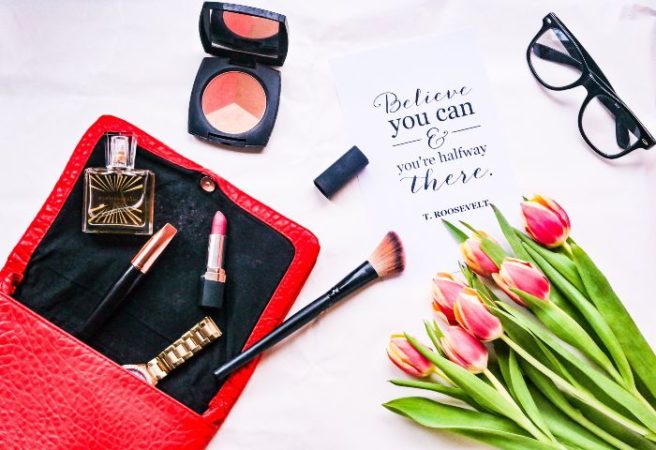 Gifts under €30: The top beauty gift ideas that won't break the bank
Clarins Beautiful Lip Collection
Lip Perfector 5ml, Joli Rouge Velvet 1.5g, #1 Lip Oil 2.8ml and #3 Water Lips 2.8ml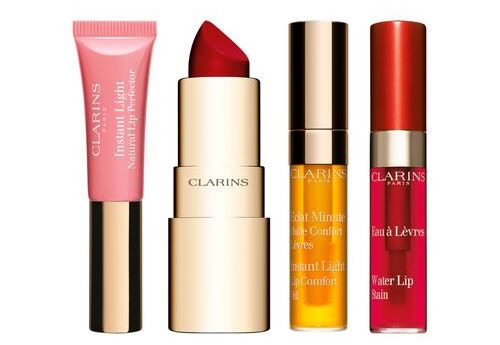 RRP €26
Available in all good pharmacies and department stores nationwide and online at www.clarins.ie
Nuxe Huile Prodigieuse Minis Gift Set
The Nuxe Huile Prodigieuse Minis Gift Set is the most adorable stocking stuffer, combining deluxe travel sizes of 2 iconic NUXE oils. These multi-taskers make the perfect little luxury for skin, body and hair!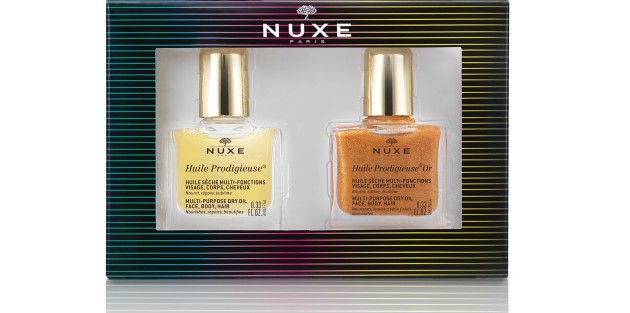 RRP €9
Available in all good pharmacies nationwide.
Novexpert Lip'Up – Lip Volumising Care
Novexpert Lip'Up lip balm contains hyaluronic acid, shea butter and menthol and provides a 3D volume effect of the lips. The repulp effect has been proven in clinical trials and the formula is guaranteed 100% natural. Lip'Up gives a natural pink shine to the lips and provides and hydrates them like a balm. The added Vitamin E helps fight free radicals, so that lips maintain their youthfulness. Green algae extract helps stimulate the production of collagen and hyaluronic acid. Lip'Up is the ultimate beauty product with a skincare function.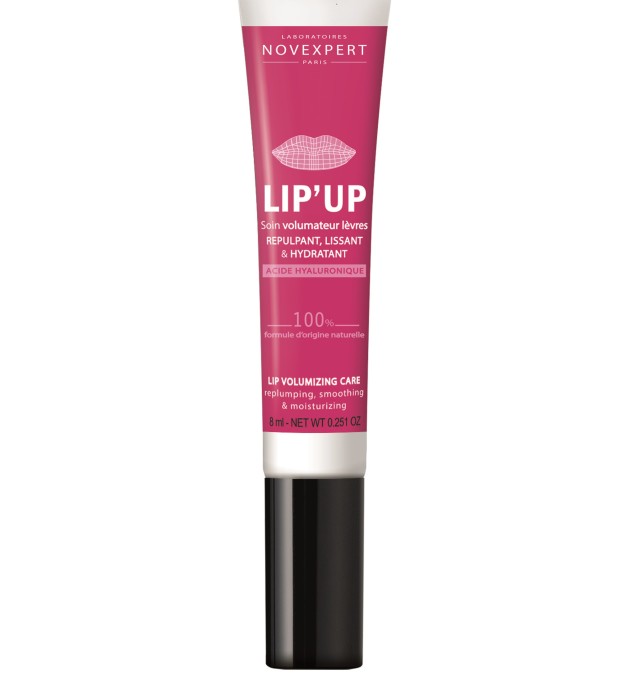 RRP €20
Available in pharmacies nationwide and online here
Green Angel Precious Hands Gift Set
Essential for the cold winter months, this pretty Green Angel Precious Hands Christmas set contains three luxurious hand creams, enriched with organic essential oils that not only smell divine, but also help provide intensive skincare. Neroli helps repair skin, condition cuticles and strengthen nails, while jasmine hydrates intensively, and ylang ylang is quickly absorbed for a long-lasting delicate fragrance.
Each luxury cream gives the gift of silky smooth, soft moisturised hands, and this handy gift set allows the wearer to ring the changes with a favourite fragrance every day!
RRP €29.95
Available in stores nationwide (find stockist here) and online here.
Note Cosmetics Smokey Eye Make Up Gift Set
The Note Smokey Eye Make Up set is the perfect gift for someone who is eye makeup obsessed. With a mascara, eye pencil and eyeshadow pallet this set is everything you'd need to create that sexy smokey night out eye look. It includes their Deep Black Mascara, Smokey Eye Pencil 01 and Professional Eyeshadow 105 – their monochrome palette which creates a dark smokey look with its 5 different colour options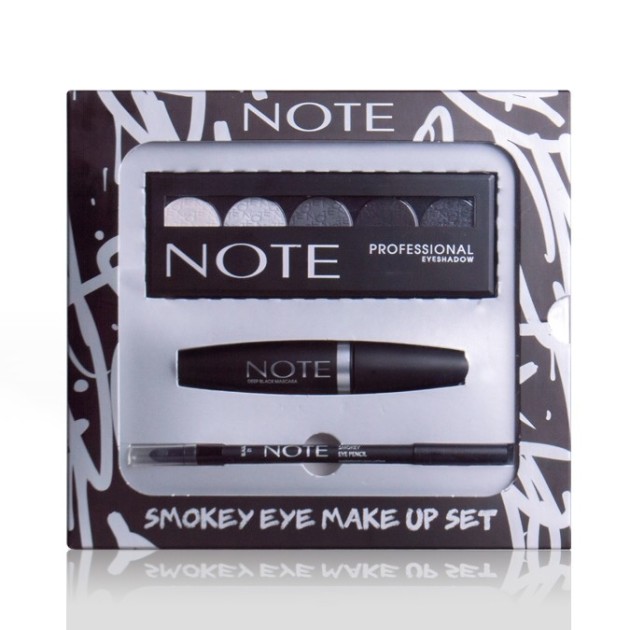 RRP €20.95
Available in all good pharmacies nationwide.
Dr. Hauschka Nurturing Hand Care Set
Our hands go through so much and are often what shows up the first signs of aging, so it is vitally important that we take extra care of them, especially during the winter months. The Dr. Hauschka Nurturing Hand Care Set is a luxurious set that contains the Hydrating Hand Cream with nourishing plant oils that pamper and care for your hands, the Neem Nail & Cuticle Oil, which will strengthen and fortify and the exclusive Nail Buffer which will give nails a shiny, healthy finish – perfect for the Christmas party season.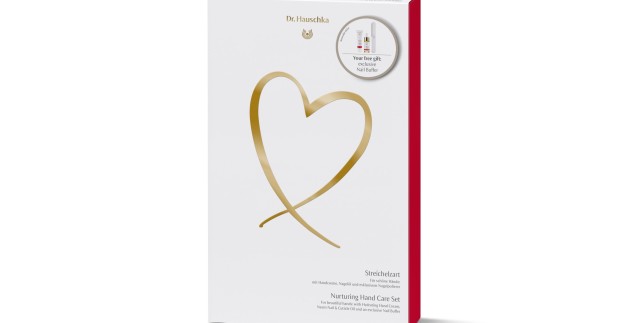 RRP €22.95
Available from Dr. Hauschka stockists nationwide.
wet n wild® Liquid Catsuit Lip Colour Collection
This 4 Piece Mini Catsuit Lip Set is perfect for the lip lover in your life, including 2 mini MegaLast® Metallic Catsuit Liquid Lipsticks in shades Life's No Pink-nic and Acai So Serious AND 2 mini MegaLast® Catsuit Matte Lipstick in shades Rebel Rose and Berry Recognize.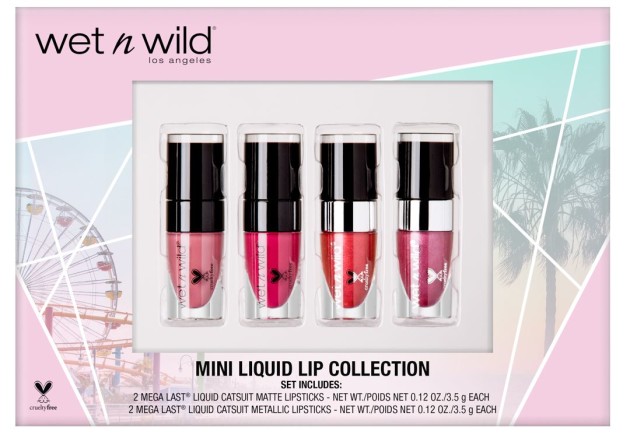 RRP €12.95
Available in all good pharmacies nationwide.
Art Deco Boost Your Lips Gift Set
This set contains 3 Hydra Lip Boosters. These lip glosses provide full, sensual lips with a hint of colour and wonderful shine. Marine Fillings Spheres® evens out wrinkles and lines while Blue Seakale and Collageneer® support the regeneration and improve the skins elasticity. The Hydra Lip Booster has an excellent wearing comfort and visible care for the lips.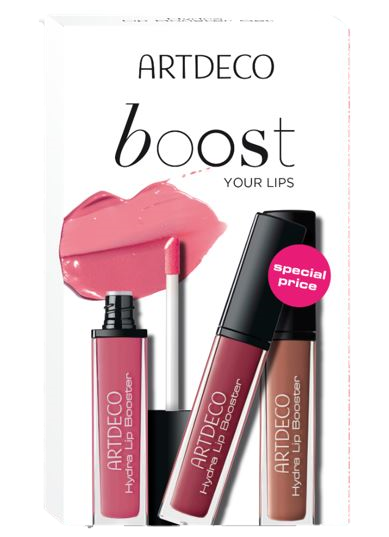 RRP €27.05
Available in all good pharmacies nationwide.
Note Cosmetics No Make Up Make Up Gift Set
This set is ideal for the person in your life who likes that fresh no makeup make up look. This set has everything you'd need to look fresh faced and ready to take on the world. It includes the Note Skin Perfecting Primer (suitable for both oily and combination skin, it gives a great base for a long lasting makeup look), Note BB Concealer (their gorgeous, silky smooth concealer that glides on effortlessly to conceal dark circles), Note Luminous Silk Compact Blusher to give a warm, natural looking powder blush, and the Note Ultra Rich Colour Lipstick – (Shade Candy Nude).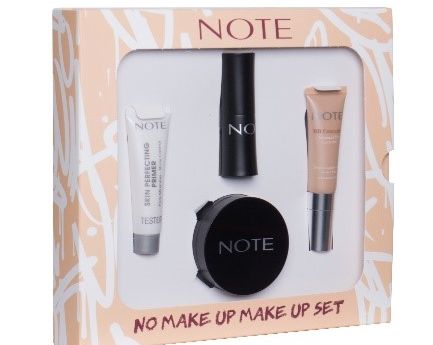 RRP €19.95
Available in all good pharmacies nationwide.
Ella & Jo 3 in 1 Hyaluronic Skin Mist
A facial skin mist with the key hero ingredient hyaluronic acid, designed to add hydration to the skin and to be used pre and post make up and throughout the day. This is a product designed specifically for Irish skin types. Created and made in Ireland, the mist plumps, hydrates and sets and is a one of a kind skin solution. The Ella & Jo – 3 in 1 Hyaluronic Skin Mist is infused with extracts of chamomile, cucumber, witch hazel, aloe vera and green tea. It is specially formulated with mild ingredients to help hydrate, condition & protect the skin.
RRP €25
Available in all good pharmacies nationwide.
Art Deco Perfect Curling Gift Set
This gift set contains Curling Mascara which has a curved voluminous curling brush, you can easily reach the shortest of lashes and the Art Deco Eye Makeup Remover (50ml)
RRP €20.50
Available in all good pharmacies nationwide.
wet n wild® Midnight Goddess Collection
Midnight Goddess Collection will bring you from desk to dancefloor with just three products. This set is also the ideal gift set for any makeup fanatics on your shopping list. It contains Colour Icon™ 10-Pan Eyeshadow Palette Rosé in the Air, MegaGlo™ Highlighting Powder Precious Petals and MegaLast Lip Colour in shade Sandstorm.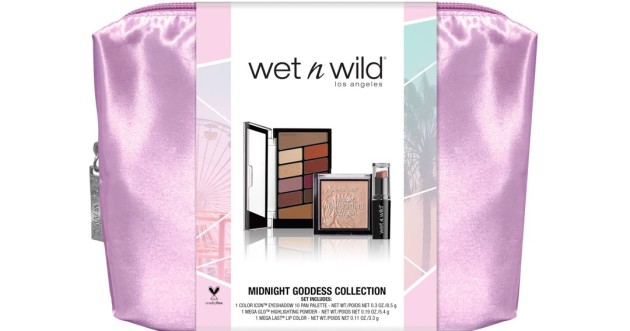 RRP €14.95
Available in all good pharmacies nationwide.
Soap & Glory Sexy Mother Pucker Pillow Plump XXL Lip Plumping Gloss
Plump up the volume with this triple-action, extreme volume, super hydrating moisture 10ml gloss. Formulated with a 3XL Peptide Plump Complex and bursting with Lipswell™ natural plant oil that stimulates circulation to make lips appear fuller, more defined and perfectly plumped.
RRP €13.50
Available in Boots nationwide.