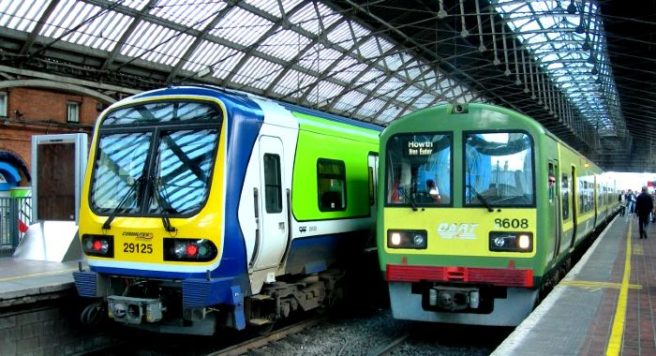 Oooh! This South Dublin area is getting a brand new DART station
Is this a little sign that travelling around the city may be getting a little bit easier?!
It has been announced that a brand spankin' new DART station is going to be opened near the Kiliney area in South Dublin.
The Draft #Woodbrook / #Shanganagh Local Area Plan is now on display. You can make a free submission before 4th May https://t.co/mmteJqqZXz pic.twitter.com/AuRcDh86Y7

— Cllr. Cormac Devlin (@CormacDevlin) March 23, 2017
The new stop will be called Woodbrook Shanganagh, which is being built to coincide with the government's plan to build new houses in Dublin City.
However, don't get too excited just yet, because it'll be about four years until the new station will be complete.
Still though, this will be a great addition to people living and commuting in the area!