Meghan's reluctance to do a postpartum performance is iconic
Whether it is her dislike for bloodsports or her fondness for breaking royal dress protocol, Meghan Markle has faced more scrutiny than any other royal spouse in recent memory.
The former actress has had every act dissected since she was first connected to her now husband, Prince Harry, and with the announcement of the couple's first pregnancy, the fishbowl-like surveillance on Meghan's every move increased ever further.
From critical articles claiming that Meghan has a vice-like control over her husband, leading to alleged distancing between Harry and his family, to accusations of animosity between Meghan and Kate Middleton, Her Royal Highness The Duchess of Cambridge – Meghan has not been painted as a pleasant character by much of the media and the public.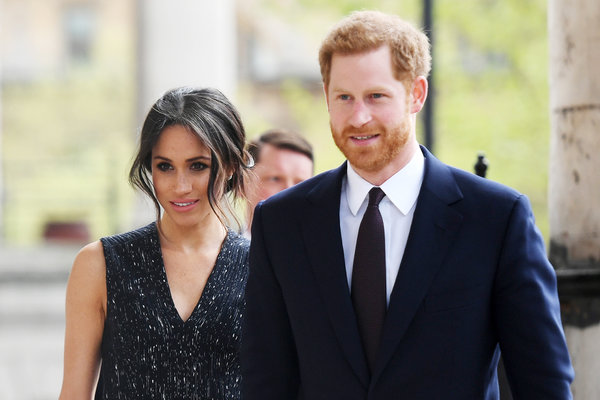 Even George Clooney, a close friend to Meghan, told Who that Meghan 'has been pursued and vilified and chased in the same way that Diana was and it's history repeating itself,' amid reports that he and wife Amal would be godparents to Baby Sussex.
Critique of the Duchess of Sussex has not eased off since the announcement of the conception of Baby Sussex, and so Meghan and Harry's recent and somewhat controversial choice to keep their birth plan and child's arrival a secret from the public is understandable.
On April 11, Buckingham Palace issued a statement on behalf of Prince Harry and Meghan Markle to let the nation know that they would not be immediately sharing their birth experience and details of the royal arrival.
'Their Royal Highnesses have taken a personal decision to keep the plans around the arrival of their baby private,' the statement declared.
'The Duke and Duchess look forward to sharing the exciting news with everyone once they have had an opportunity to celebrate privately as a new family.'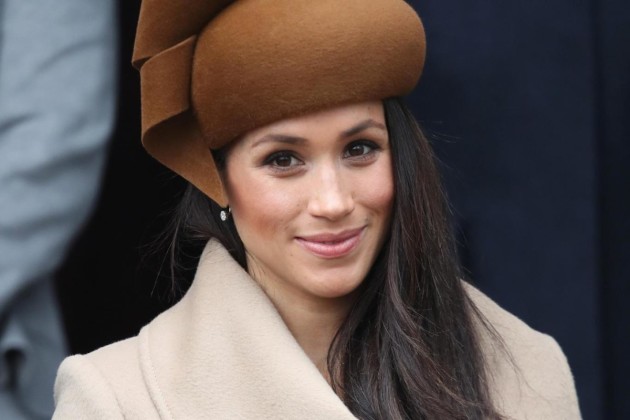 So, unlike Kate and WIlliam's three births, Meghan and Harry will not be descending the steps of the Lindo Wing of St. Mary's Hospital with a new babe in arms following Meghan's labour.
While it is true that the royal family has a duty to maintain a public image for those living under the monarchy, starting a family is a joyous concept that many of us reading this article has had the pleasure of experiencing – and having a baby is not a royal duty, nor a female duty, nor a wifely duty, it's a cherished gift.
The apprehension, tension, excitement and often fear all culminating in the birth of a child, a love for whom you will share with your partner for as long as you both live, is overwhelming, and it seems unsurprising that Meghan may not want to culminate this sacred experience with a postpartum performance.
Even the beloved Princess Diana, Harry's mum, admitted that 'she had "felt the whole country was in labour' with her, which is reflective of the level of surveillance placed on these women.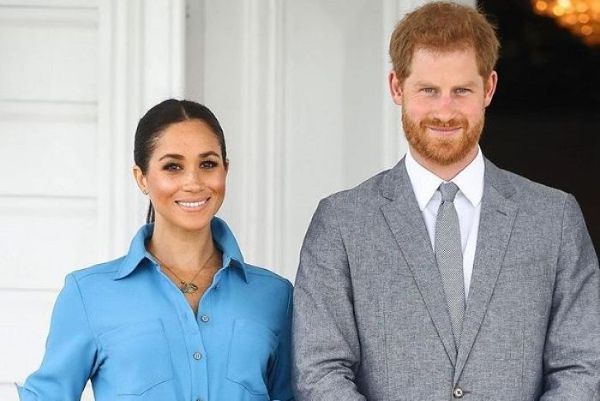 Juggling royal duty and the joy of motherhood cannot be easy (despite Kate making it look like an absolute dream), so perhaps Meghan knows that as her life, and by extension the life of her child, will be filled with public appearances, dutiful events and photo ops for eternity, she wants to keep a few cherished days or weeks with her baby to herself.
This longing for privacy doesn't make her a 'diva duchess' or call for a 'Mexit,' it makes her a mum, a human, and displays the person she was before she traded her past life for one of public royal duty.
UK and global citizens alike may feel disappointment that they will not know immediately whether Baby Sussex is male or female, or how much they weighed at birth, or how the couple are feeling following Meghan's labour, but the public will be privy to every detail of the child's life from the moment Meghan and Harry go public onwards – and we need to accept that.
Labour and birth are difficult experiences, and Meghan's reluctance to play a role once becoming a new mum is admirable – if the couple feel that some days of privacy are what is best for themselves and Baby Sussex, then who are we to parent-shame them for doing so?
With Doria Ragland's arrival in the UK signifying that Meghan is soon due to give birth, we can only wait in hope that Baby Sussex has a safe arrival, and rejoice with the new parents when they feel comfortable enough to share their news with the world.