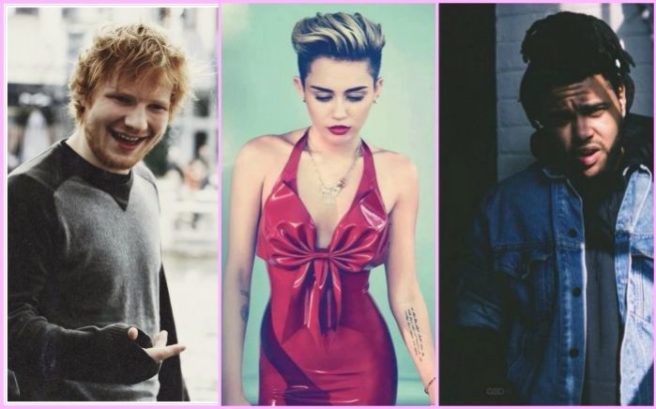 MTV have revealed what artists will be performing at the 2017 VMAs
It's that time of year again.
From Lady Gaga's meat dress to that twerk-heavy performance between Miley Cyrus and Robin Thicke, MTV's Video Music Awards have given us plenty of memorable moments.
The performances at the awards ceremony are always lit, and MTV has taken to Twitter to reveal who will be playing.
PERFORMING LIVE AT THE 2017 @VMAs ON 8/27… #VMAs pic.twitter.com/0yehFSGvm5

— MTV (@MTV) August 7, 2017
As always, some of the biggest names in music will be making an appearance:
The Weeknd
Ed Sheeran
Miley Cyrus
Joining these three mega-stars will be Fifth Harmony, Thirty Seconds to Mars, Lorde and Shawne Mendes.
Katy Perry will also be hosting the ceremony, and according to the video leaked by MTV, the Bon Appetit singer will also be performing.
We know what we'll be streaming on August 27…
Feature image: Pinterest