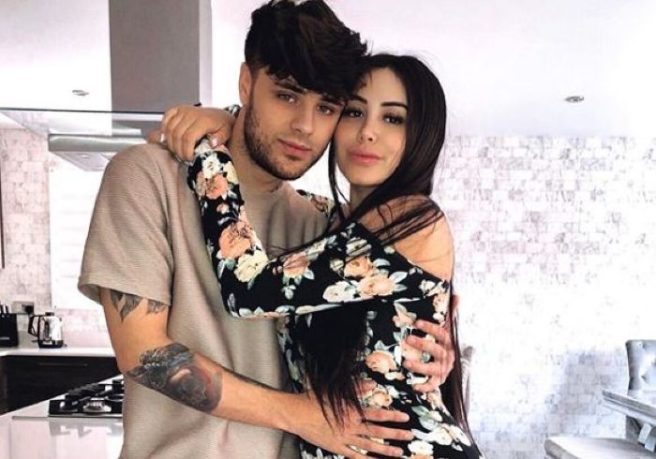 Marnie Simpson and Casey Johnson share first photo of son
Marnie Simpson and Casey Johnson are officially parents.
The couple have welcomed their first child together and we couldn't be happier for them. Casey took to Instagram to share their joyous news.
The new dad revealed they welcomed a baby boy after a 28 hour labour for Marnie.
He opened up about becoming a parent for the first time in an emotional post.
"Where do I start… after 28 hours of labour my strong amazing princess @marns delivered our gorgeous little man on the 29th October at 4:20pm 8.1!!! my beautiful baby boy was born," he gushed.
The dad, who was undoubtedly overwhelmed with emotions, continued, "I can't even describe my emotions right now, it's been a long journey ( 10 months ). Watching the person you adore in pain is not nice but the gift we both have right now just wipes away all the bad moments through labour."
"I literally sit and stare at him non stop with Marnie, he's the start of our family, he's so cute! Again I wanna say thank you to everybody who has messaged me, it means a lot, the support has been absolutely amazing," Casey added.
He ended the post with the most heartwarming message for new mum Marnie. He wrote, "Marnie, you have done so well, you grew this human inside you and boy did you do it perfectly and the right way. I love you, Marnie. Thank you for being my baby mumma, you KILLED IT."
Casey and Marnie have yet to confirm the name of their son but we're sure it'll be adorable.