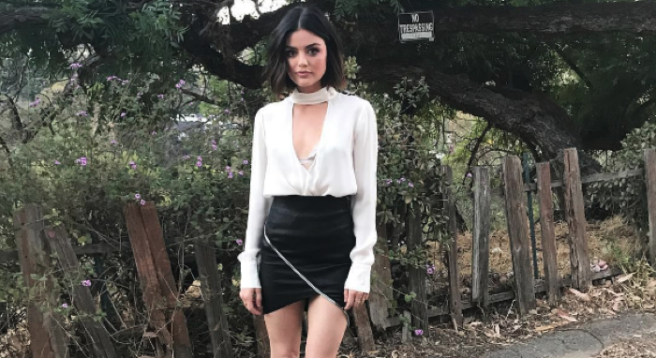 Lucy Hale called herself 'fat' on Instagram and her fans aren't happy
We saw our fair share of celebs post throwback pictures for Father's Day yesterday, and Lucy Hale was no different.
The Pretty Little Liars star posted a gorgeous snap of her and her dad, standing side by side and beaming into the camera.
Lucy captioned the picture, "You thought me to have soul. I love you daddy," yet it's what she said in the comments section that really irked her fans.
Directed towards her hair stylist, Scotty Cunha, Lucy wrote, "ugh I was so fat," and many of her followers are outraged.
Lucy has some young followers due to her role on PLL, so this message could be very problematic to them.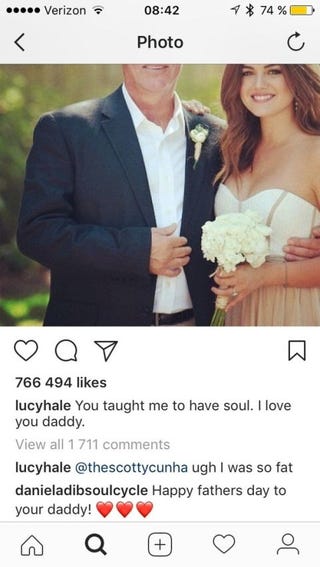 One followers commented, saying: "I know you've got the right to say that, but just imagine what it's like for your fans who are a little bit bigger or struggling with their body to hear that from their idol who's obviously never been fat."
While everyone has body insecurities, perhaps this could be a wake-up call for people in the public eye to be more careful with the words they use.