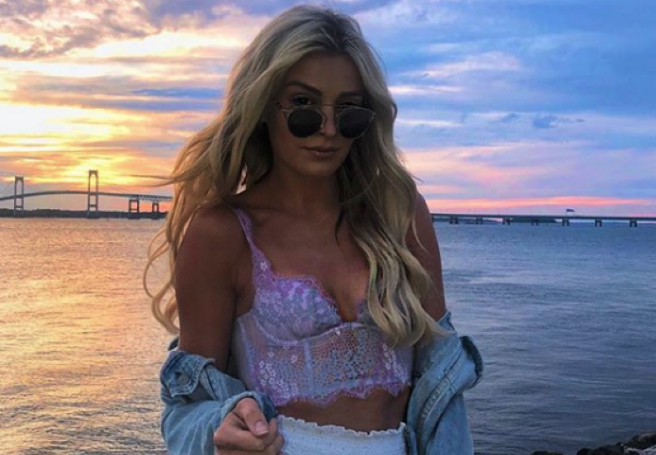 Louise Cooney campaigns to raise €25,000 for vital dementia services
Blogger Louise Cooney is lending her influence in order to raise vital funds for a very worthy cause.
The fashion and lifestyle content creator is encouraging her following to join her as she supports The Alzheimer Society of Ireland's annual Denim Day for Dementia fundraising campaign. The campaign will culminate on Friday, March 8th with a target of raising €25,000 for dementia services.
The Denim Day for Dementia campaign is asking everyone from around Ireland to wear their denims – to crèche, school or to their place of work – on the day and donate just €2 to the cause.
This donation will go towards supporting the 55,000 people living with dementia in Ireland, and their carers.
The ASI must raise over €3 million every year to be able to continue to help those impacted by dementia, and with 4,000 new diagnoses of dementia each year, the pressure on services is growing day by day.
'I'm delighted to be showing my support for the Denim Day for Dementia fundraising campaign which will help thousands of families living with dementia in Ireland,' Louise said of the campaign.
'Dementia is something that is very close to my heart and I want to get younger people talking about the impact of dementia on society; it's one of the biggest health challenges that we are facing.'
'Each year over 4,000 people develop dementia. That's at least 11 people every day and anyone can get dementia – even people in their 30s/40s/50s. Please support Denim Day for Dementia and help raise much-needed funds and public awareness for people with dementia around the country.'
'I will be wearing my denims on Friday, March 8th and I encourage everyone to do the same.'
Members of the public can order their Denim Day for Dementia Pack by registering online at www.alzheimer.ie or by contacting our fundraising team on (01) 2073848.
The ASI provides supports and services in local communities around Ireland and provides a range of services including day care, home care, family carer training, social clubs and Alzheimer Cafes. Lifestyle, Travel & Fashion Blogger