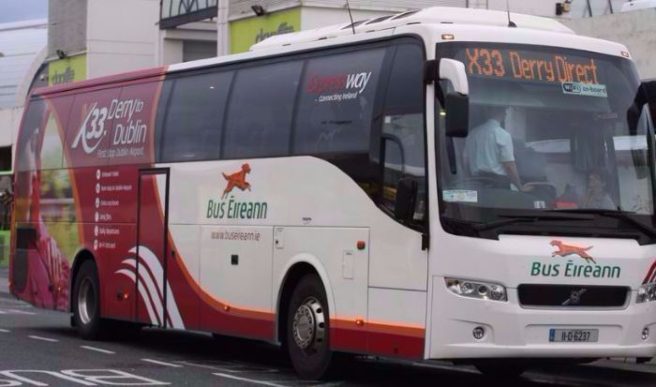 Labour Court talks to settle Bus Éireann dispute begin this morning
The Bus Éireann strike has now reached day twenty, and a discussion to resolve the dispute will kick off at the Labour Court this morning.
The strike has caused chaos for commuters, particularly in rural areas of the country.
The first session of talks at the Labour Court ended yesterday afternoon after it was adjourned to "allow further talks between management and unions to clarify certain issues," according to RTÉ.
Summary from Flyer supporting #BusÉireann workers in their strike. Their fight is important & is against privatisation of public services. pic.twitter.com/b1hiItM4YW

— People's Convention (@cppc_ie) April 8, 2017
The decision was made to send the issue to the Labour Court yesterday, after talks at the Workplace Relations Commission ended without resolution.
"After 16 days of intensive negotiations at the Workplace Relations Commission, talks have broken down without agreement," Bus Eireann confirmed.
"The unions have now referred a number of issues to the Labour Court and the company have agreed to attend."
Going to have to find a new job if this bus eireann strike goes on for much longer…

— Mairéad Victory (@MaireadVictory) April 11, 2017
The hearing will begin at 10.30am.
All Bus Éireann services are on strike, except for school bus services.