Justin and Hailey just got a new dog and we are SWOONING
Christmas has come early in the Bieber household – in the form of the gorgeous new dog, Oscar.
The pup made it's debut on Justin's Instagram where he appeared in a series of videos on Instagram Stories.
They are legit the most adorbs thing EVER.
The singer also uploaded a gorgeous snap of the dog sitting on him.
He captioned it, ''Meet our dogs on his name is #Oscar.''
His wife Hailey also didn't shy away form showing off the newest member of their family.
She took to Instagram Stories, calling Oscar her new "Christmas baby."
She can been seen cuddling the dog in bed with Justin.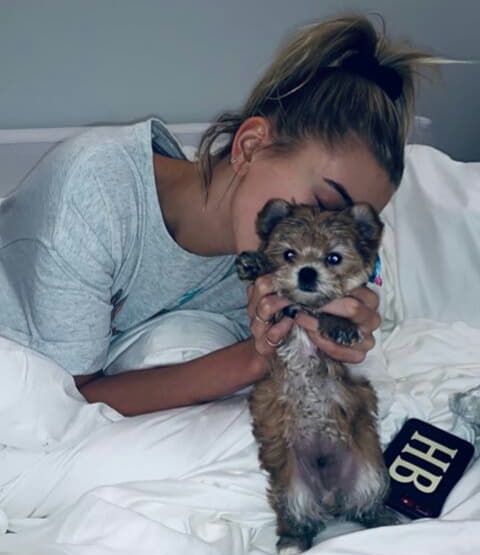 HE. IS. SO. SMALL.
The newlyweds confirmed their marriage in November, with both of them updating their social media accounts and Justin gushing that "My wife is awesome."
They're the sweetest and now they have the sweetest dog – it's SO making us want one for Christmas.