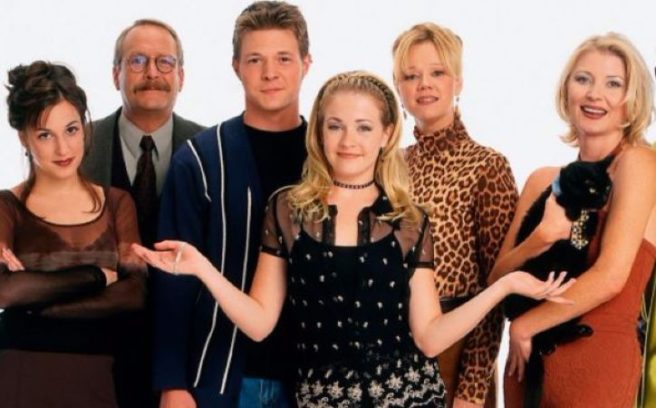 It's actually magical: Sabrina, The Teenage Witch cast just reunited
If you only know what mitosis is as a result of binge-watching Sabrina, The Teenage Witch throughout your childhood, then it's likely you were a die-hard fan of the Nickelodeon show.
(And if not, then it's high-time you know that it's the process of cell division.)
Anyway, the cast of our favourite childhood show did us all a solid in recent days by reuniting at L.A Comic Con, and taking part in a special panel where they reflected on their time in the fictional town of Westbridge.
Melissa Joan Hart, who played the half-mortal, half-witch for seven years, treated her fans and followers to candid shots with her former castmates.
As not everyone could make the big day, Melissa paid tribute in some captions, writing: "Missing some of our friends but having fun catching up after 20 years."
Unsurprisingly, members of the public who spent their childhoods chuckling wryly at Salem's wisecracks and cringing into their sleeves over Mr Craft's dull gags were all over Melissa's Instagram this weekend.
"OH….MY….STARS….Sabrina reunion!!!! I can't deal! I've waited for this," gushed one while another added: "Oh god please please tell me that you guys are bringing the show back!"
Melissa was joined on stage by Nate Richert, Caroline Rhea, Beth Broderick, Soleil Moon Frye, David Lascher, Elisa Donovan, Alimi Ballard, and Nick Bakay,
And we're dead.