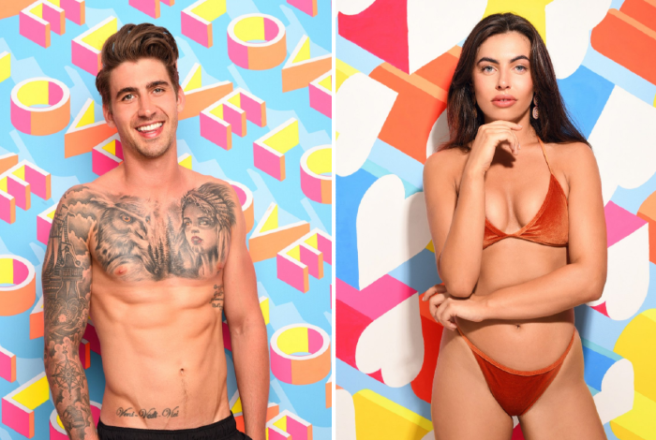 Introducing the two fresh faces shaking up Love Island tonight
We woke up today with the news that no less than FIVE Love Island contestants have left the villa in just a few days (Amy has left voluntarily alongside two couples).
Danny and Jourdan have exited the show last night, and tonight the showdown will air between George and Lucy, and Amy and Curtis.
Seeing as Amy has mysteriously taken her flight straight out of Majorca, we're assuming that Lucie and George have been dumped.
News has just broken that 23-year-old Francesca Allen and 28-year-old Chris Taylor are the two newbies to shake up the villa in replacement of the five dumped contestants:
Two NEW Love Island Bombshells will be entering the villa tonight
Meet Francesca (23)and Chris (28) as they shake up the island #LoveIsland pic.twitter.com/MnaZASTv1U

— Virgin Media Two (@VirginMedia_Two) July 9, 2019
Essex beauty Fran has got her eyes set on Anton, which could spell bad news for Belle. Chris is taken with Longford lass Maura Higgins, who is now single but has feelings for Curtis. The DRAH-MA continues…
Francesca Allen is a store manager who knows a fair amount of the TOWIE cast from her shop- Georgia Kousoulou, Chloe Ross, Chloe Lewis.
"My sister's boyfriend is Sam Faiers' boyfriend's brother, so we know each other. Jack Fowler was my personal trainer for a while, he's really nice."
She reckons that her sense of humour perfectly matches Anton's, so watch out Belle;
"I do think it's mainly Anton – I've liked him from the beginning. He seems like a really nice person. He seems like my kind of humour. He doesn't take himself too seriously. He is good looking. I think we complement each other well."
She "didn't buy Amy and Curtis from the beginning" but is attracted to the ballroom dancer; "I love his snake hips."
She doesn't hold back about his relationship with Amy; "They were a bit awkward. It was a funny relationship. I wasn't surprised when they broke up."
Chris Taylor is a business development manager from Leicester, who's set his sights on hilarious Irish girl Maura.
"Maura, she is very interesting. She's an absolute fireball and I've got that same side to me as well. She has loads of banter and seems very easy to get on with. It will be interesting to see if we clash or not."
His claim to fame is rather weak, but we'll take it; "My dad was engaged to Denise Welch when he was 19. They're still good family friends. I've met her a few times, she's lovely."
Chris is as confident as the rest of the boys in the villa, and is comfortably with his masculinity. He even admits to loving "girly things" like watching chick flicks;
"I am the full package I'd say. I'm not a bad looking guy. I would give myself a solid 7.2 out of 10. I can cook, I enjoy a bit of cleaning. I don't really like football, and I don't mind doing more girly things – I love a chick flick.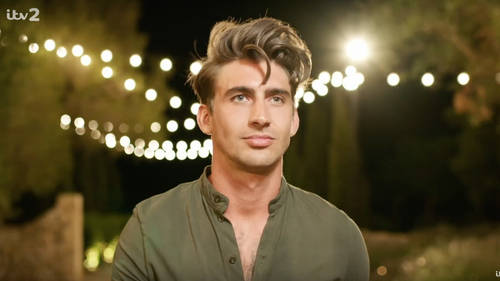 "In terms of being in a relationship with a girl, I'm the perfect islander to go in."
Damn son, we give you our blessing to go for Maura. Hit her with your best shot.
Feature image: Virgin Media 2