'I do not play' Kim Kardashian-West changes story over cocaine rumour
Just days after her brother willingly placed himself at the centre of an internet furore, Kim Kardashian-West has inadvertently found herself in another.
And she's determined to remove herself from it as quickly as possible.
While sharing a series of images on Snapchat yesterday, the reality star became the subject of an 'is it/ isn't it' debate on social media after eagle-eyed followers spotted two lines of white powder in the background of her snaps.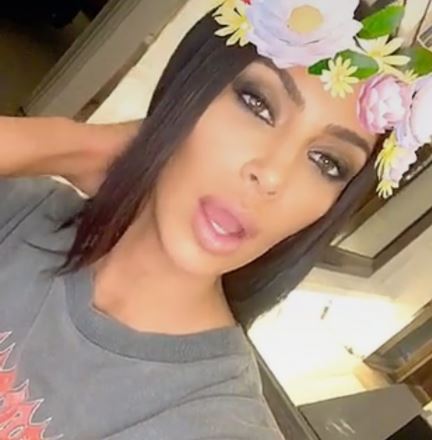 With speed generally only seen when a rumour takes hold on social media, Kim was suddenly thrust into the limelight for all the wrong reasons, and she wasted no time extricating herself from it.
"Ohhhhhh @KimKardashian caught out with cocaine .. durtayyyyy," wrote one follower after spotting the suspicious substance.
I do not play with rumors like this so I'm gonna shut it down real quick. That's sugar from our candy mess from dylan's candy shop https://t.co/oICdPQVi8d

— Kim Kardashian West (@KimKardashian) July 11, 2017
"I do not play with rumours like this so I'm gonna shut it down real quick," the mum-of-two replied when confronted with the allegations on Twitter.
"That's sugar from our candy mess from Dylan's candy shop," she clarified.
Unfortunately for Kim, not everyone is buying it, with many questioning the positioning of the powder.
"Why is she playing with candy on the bathroom counter? Why is said candy cut into lines? Those are lines in waiting," wrote one.
"You keep your sugar in cut lines? neat," added another.
Interestingly, Kim has since changed her story and returned to Snapchat to insist that the white lines were, in fact, a design on the marble countertop..
"Okay you guys, I just got back to my hotel room, And look at this table, same position. It is still there!" she said before proving that she had also been in Dylan's candy shop hence the confusion.
The plot thickens…