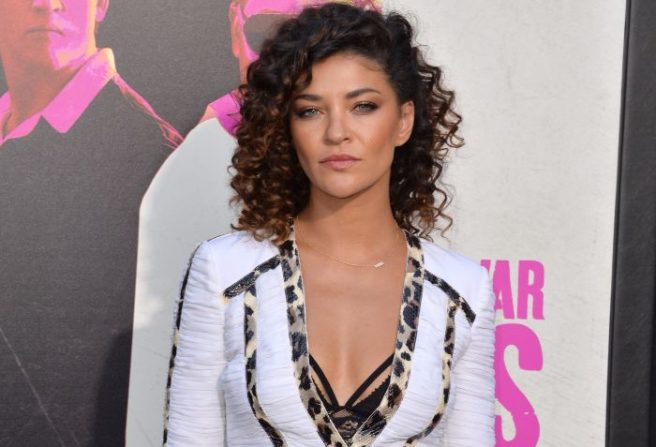 GG's Jessica Szohr comments on the Ed Westwick accusations
Actress Jessica Szohr played the love-her-or-hate-her character of Vanessa on iconic TV series Gossip Girl.
Jessica starred alongside Ed Westwick in the show, and the pair were involved in multiple storylines together.
Their working relationship flourished into romance, and the pair dated for over a year.
In a recent interview with Cosmopolitan, the actress was asked for her thoughts on the rape allegations her former co-star is currently facing.
'It's a difficult subject right now for anyone that's involved on either side,' the actress told the mag.
'I don't even really know how to answer it, if I should, because I don't want anything to get twisted, because I have known Ed for years and know how lovely he is, and don't think he would ever put someone in a position like that.'
She told the mag that she struggles with wondering whether the entire truth is being told.
'It's difficult, because you don't want someone you know to go through that or do that to someone, or knowing them well, knowing that you don't think they would, and you don't want, for the girls that are coming forward, it's like, are they stretching the truth?'
'I'm really trying to answer this as open and nicely as I can, because it is touchy, and I obviously for any of these situations, wasn't there, for either side, so I can't say it did or didn't happen,' she continued.
'But I know him well and I've known him for years, and I found it shocking.'
Ed Westwick has denied the accusations made against him by three separate women.
The situation is still undergoing investigation.