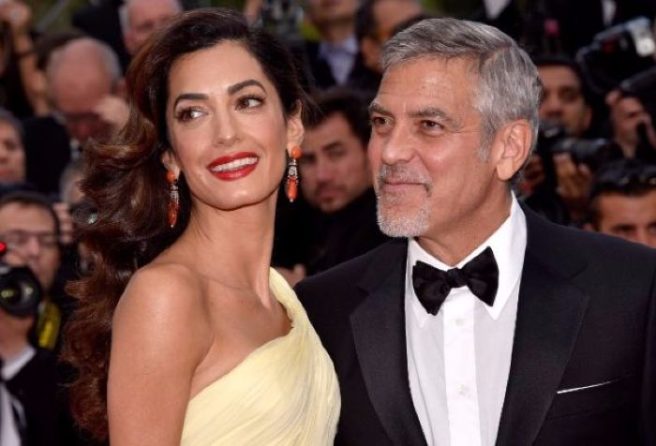 George and Amal Clooney seek legal action over pap pics of twins
George Clooney is absolutely fuming after a French magazine papped and printed photos of his newborn children without permission.
George and wife Amal have threatened legal action, after the images of the twins were splashed across the front page of the magazine, entitled Voici.
The images were taken at their villa near Lake Como, Italy.
'Over the last week photographers from Voici magazine scaled our fence, climbed our tree and illegally took pictures of our infants inside our home.'
'Make no mistake the photographers, the agency and the magazine will be prosecuted to the full extent of the law,' Clooney told People in a statement.
'The safety of our children demands it.'
Many celebrities opt to have their children's faces blurred in paparazzi images to protect their identities, or choose to keep their children out of the public eye entirely.
George and Amal, who have been relatively private about their personal lives, have made it clear that they feel that privacy will assist them in keeping their children safe.