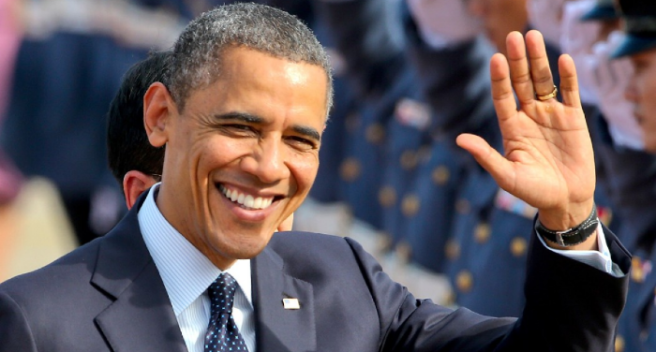 From Zendaya to Stephen King; Hollywood bids farewell to Obama
Last night, Barack Obama said goodbye to the American nation as the President of the United States.
On January 20, the president-elect, Donald Trump, will be sworn into office.
Obama gave an inspiring, heart-warming speech, and Hollywood's celebs took to Twitter to bid farewell to their president.
YES WE CAN #obamafarewell

— kerry washington (@kerrywashington) January 11, 2017
Me right now https://t.co/gW55C1wrwd

— KATY PERRY (@katyperry) January 11, 2017
Me watching my president Obama's farewell address tonight…I'm not gonna be able to do it y'all… pic.twitter.com/RQoaY5HEPV

— Zendaya (@Zendaya) January 11, 2017
Hope you enjoyed Obama's speech. You won't hear anything so cogent and kind for a long time. So, with complete sincerity: THANKS, OBAMA.

— Stephen King (@StephenKing) January 11, 2017
.@POTUS @BarackObama I love you more than I have space on Twitter to describe. #ObamaFarewell

— Ellen DeGeneres (@TheEllenShow) January 11, 2017
Thank you for your service @BarackObama and @MichelleObama. #ObamaFarewell

— Alyssa Milano (@Alyssa_Milano) January 11, 2017
From here with the Young Senator from Chicago to tonight. #obamafarewell. We will miss you. pic.twitter.com/B9pPJ3p1CC

— Sharon Stone (@sharonstone) January 11, 2017
This classy eloquent #ObamaFarewell on the heels of today's latest #PEOTUS crap is invigorating my patriotic soul. #vigilantbutnotafraid

— Elizabeth Banks (@ElizabethBanks) January 11, 2017
He will surely be missed.