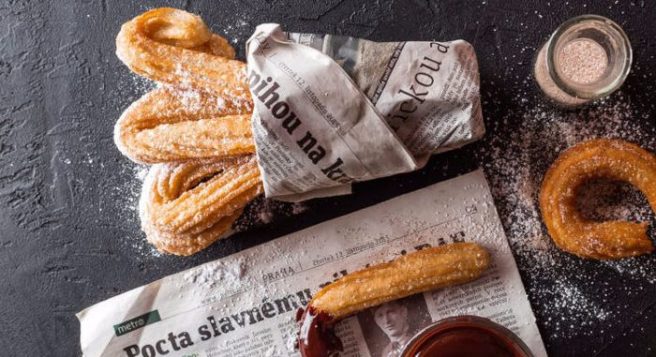 Finally! A delish churro stand is opening up in Dublin next weekend
We're pretty delighted that Ireland has entered an age of food exploration.
We're now moving far away from the average meat and mash dish, and just about every corner you turn there's a new bar, restaurant or food stand opening up, catering to all cusines and tastes.
Well, the latest food stand to open in Dublin will bring back memories of holidays; mainly because we could never find a place that sells these beauties in the country.
Next weekend, Sweet Churro is opening in Dundrum Town Centre, and we're already munching on the sweet treats in our heads.
Yep, those sugary, doughy churros that are everywhere in the likes of Spain and France will now grace our capital.
Oh, and there will be crepes, too.
We're probably getting way too excited for this opening but… churros.