Country music fans get excited! Garth Brooks WILL come to Dublin
While many are still coping with the emotional rollercoaster that was the great Garth Brooks debacle of 2014, there may be some recent developments that will ease the pain.
Garth Brooks might actually be coming to visit after all.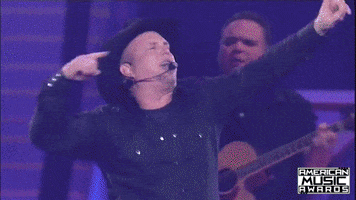 Hurrah! Country music fans everywhere can rejoice at the prospect of their favourite musician making the Irish trip they have been longing for.
However, it may not be exactly the kind of performance laden trip fans were hoping to get.
A new play based on the Croke Park debacle has just started a two-week run at Dublin's Gaiety Theatre – and apparently Garth wants a front row seat.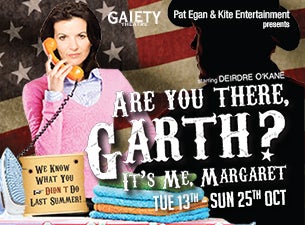 Are You There Garth? It's Me Margaret was created by Darren Smith, the man behind Anglo: The Musical and a former PR whizz for Garth.
Speaking to the Irish Mirror, Darren said Garth was keen to check out the play, described as a tale of "country music and Ireland's darkest hour."
Garth "knows about the show", says Darren, and he's "very interested" in checking it out.
"I wouldn't be stunned at all if we had a special visitor in a Stetson next week," the playwright adds.
Last year, the plan was for the country superstar to kick-off his comeback world tour in Dublin's Croke Park. Residents of the area protested, taking issue with the fact he hadn't secured a licence to do so. This was despite having sold 400,000 tickets.
160,000 pink cowboy hats for sale. DM Garth Brooks for details

— Johnny Walmsley (@JWWalmsley) July 3, 2014
Garth said he would: "crawl, swim or fly" in an effort to play the shows – but Dublin city council would only agree to three and the singer said it was either five shows or no shows.
In the end, almost a half a million ticket-holders were left pretty heart-broken and there was an estimated loss of €50million in expected revenue.