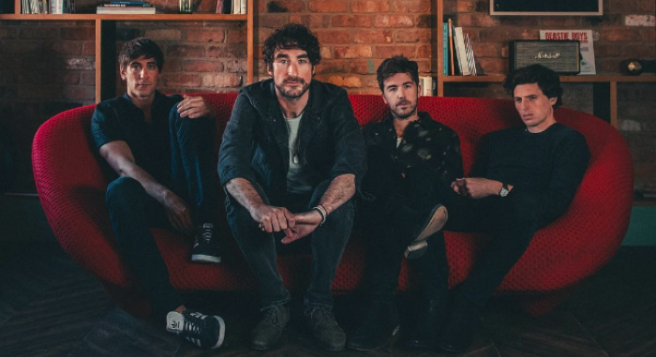 Congrats! One of The Coronas' lads got married yesterday
Congratulations are in order for The Coronas' Conor Egan – he's officially a married man!
The band all came together yesterday to celebrate the happy day, where Conor wed his longtime love, Niamh.
The Coronas front man Danny arrived to the wedding with his sister, Roisin O, and their mother, Mary Black.
Roisin took to Instagram to share a picture of the family all outside Foxrock church, where Conor and Niamh said their vows.
Roisin looked gorgeous in a black polka dot skirt and bright pink top.
Danny later took to the social media site to share a picture of him and his friends, captioning it, "Wedding bants."
And to add further celebration to the day, The Coronas' new album Trust The Wire hit the number one spot in the charts yesterday.
Hopefully more pictures of the special day will be released soon (in other words, we can't wait to see the dress!).