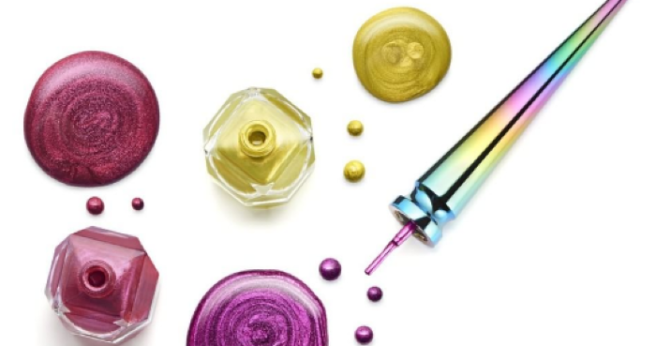 Louboutin AND unicorns? What more could a girl want?
If you thought the unicorn beauty trend was going to be left behind in 2016, you are sorely mistaken.
From unicorn horn handled makeup brushes to unicorn inspired glitter eye shadows, we're not quite ready to give up on the mythical makeup quite yeat.
While most of the unicorn themed pieces we've spotted have been from independent online boutiques, a major player in the fashion and beauty world has just stepped up and revealed yeat another unicorn beauty buy.
Christian Louboutin have just launched their Loubichrome set of stiletto nail varnishes, but with the iridescent sheen on the spike heel, it looks more like a unicorn horn than anything else.
The gorgeous spike nail varnish bottles are beautiful enough in themseleves, but the colours within are just as amazing.
The shades include a vibrant violet, summery yellow, and blood orange.
The colours also have a seriously on trend chrome finish.
The limited edition collection isn't available yet, but should retail for around €30 like the rest of the designer nail colours.
While thirty quid is a bit of a splurge for a nail varnish, that unicorn horn handle kind of doubles up as a dressing table decoration, right?