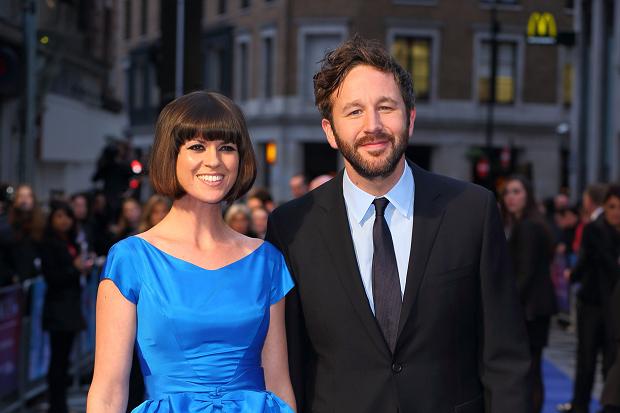 Chris O'Dowd and Dawn O'Porter welcome their second baby boy
Chris O'Dowd and Dawn O'Porter have announced the arrival of their second child with some adorably entertaining social media posts.
The pair, who are already parents to two-year old son, Art, welcomed Valentine O'Porter into the world on July 1.
Taking to Instagram, Dawn made the announcement with a photo of little Valentine in a baby chick onesie with the caption:
"Happy to announce I am the proud owner of this chirpy little chap."
"Born July 1st, his name is Valentine O'Porter, and he is so delicious. Two sons, my goodness."
Dawn was immediately inundated with messages of congratulations, with one follower commenting, "Two sons is the best. Your house will never be quiet again. Big love."
Another wrote, "Yay to being a mummy of 2 boys, it's the best club to be in. Congratulations, is that not the cutest ducky I ever saw?"
Irish actor, Chris O'Dowd then shared the same photo with his Twitter followers along with one of the greatest dad jokes of all time.
We had a baby boy last week. Woohoo! His nappy expenses are ridiculous, so this baby is going 'Cheep'. #DadJoke #Valentine pic.twitter.com/QFRR3kqoHa

— chris o'dowd (@BigBoyler) July 12, 2017
Keep them coming Chris, we're guessing there's plenty more where that came from!