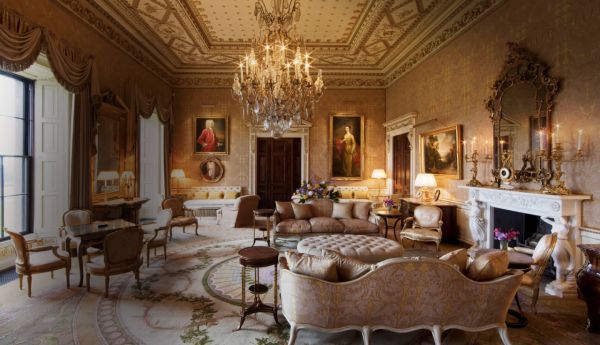 Calling all Downton Abbey fans: Add this hotel to your bucket list
Calling all Downton Abbey fans! You need to add this hotel to your bucket list.
This breathtaking, themed hotel is designed like an Edwardian mansion and has officially been ranked second on Travel + Leisure's 'Top 100 Hotels in the World' list for 2018.
And it looks amazing!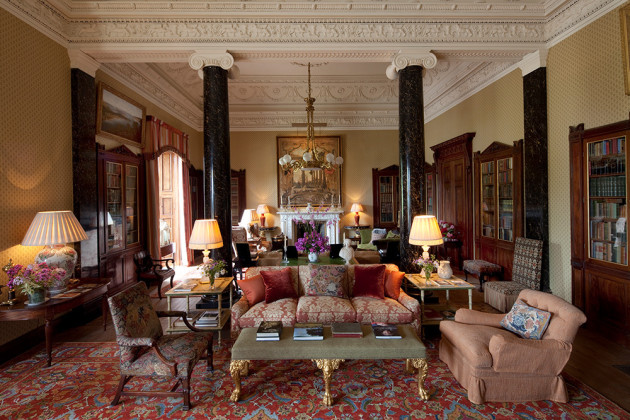 The five-star getaway, Ballyfin, is located in Co. Laois and is a refurbished boarding school with a total of only 20 rooms available for stay.
The old-fashioned hotel is picturesque and people are raving about their experience! 'Ballyfin it was like stepping back in the past without the inconvenience of no electricity,' said hotel guest Richard Grant.
Before the building was a school, however, 'it was built as a Regency-era mansion for the Anglo-Irish Coote family', according to The Independent. Each suite in the hotel is uniquely designed to reflect the original style of the house.
Yes, the Coote family are basically the real life version of the Crawley's.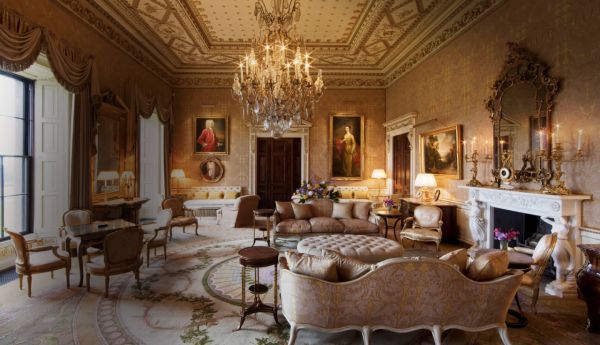 The American owner Fred Krehbiel thought it would be a great experience for people to enjoy during their stay, and we could not agree more! The businessman refurbished the property with his Irish wife Kay.
Since it's opening, Ballyfin has won numerous awards including AA's Irish hotel of the year for 2018.
Located near the Slieve Bloom Mountains, the hotel is only an hour and a half from Dublin city. So, not only are the rooms fabulous, but there is a beautiful vista of water, mountains, and greenery too.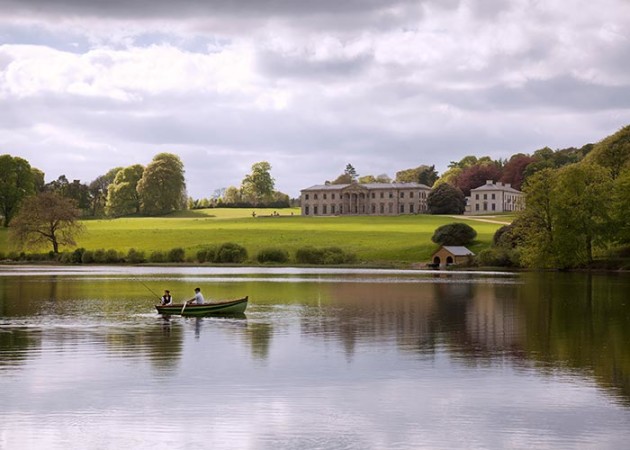 Ballyfin is also ranked number one on Travel + Leisure's list of 'Europe's Top 10 Resorts'. Needless to say, there is a reason this hotel cannot stop earning awards.
'It's a great place to fulfil all your Downton Abbey fantasies,' the magazine said.
The gorgeous getaway sits on 614 acres of property and also has an indoor pool, spa, gardens, library, tapestry room, and conservatory. You can even request some time on the nearby lake, and one of hotel's butlers will row you out onto the water.
Fancy a stay at this top-rated, hotel? Book a night here. Prices range anywhere from €670-€1,350 per night depending on the time of year.
Of course, the hotel is also available for weddings and would be the perfect venue for Downton Abbey fans!