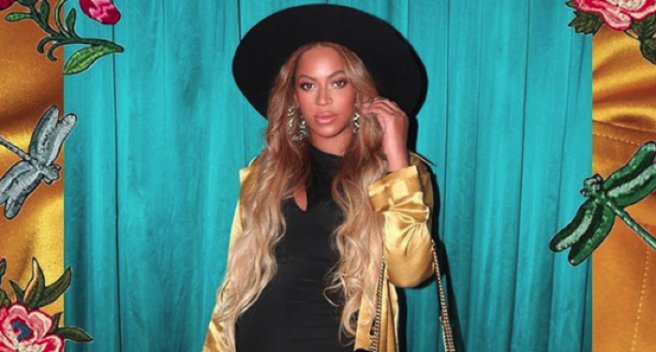 Beyoncé had a baby shower and it looked totally amazing (obviously)
This weekend, Beyoncé and her famous squad, consisting of her ex band mates and family, got all dressed-up for a festive baby shower, which was named the "Carter Push Party."
Some of the well-known faces that attended the baby shower celebrations were Queen Bey's best friend Kelly Rowland, her sister Solange, Destiny's Child member Michelle Williams, and Serena Williams, who is also currently expecting.
The Love on Top singer's mum, Tina Lawson, shared a video from inside the party on her Instagram account, showing all the guests shouting: "Happy Carter Push Party!"
The famous guests can all be seen sitting around a table covered with flowers, while a huge buffet (drool) is visible behind them.
"All these beautiful ladies at the Carter Push Party!" she captioned it.
According to People magazine, Bey was proudly baring her bump at the party after being covered in henna tattoos.
A source also told E!: "The party was very family friendly with Blue Ivy and lots of her friends running around the grounds of the estate.
"There was a huge tent erected on the property where most of the shower took place. The decor was African themed and very colourful with lounge seating areas, floor pillows and rugs on the floor.
"The tables had lanterns, wooden elephants and pink and white roses for centrepieces. There was also a henna tattoo artist and African dancers and drummers walking around. A huge soul food buffet was served for a late lunch."
Queen Bey, who is already mum to gorgeous five-year-old daughter Blue, is expected to give birth any day now.