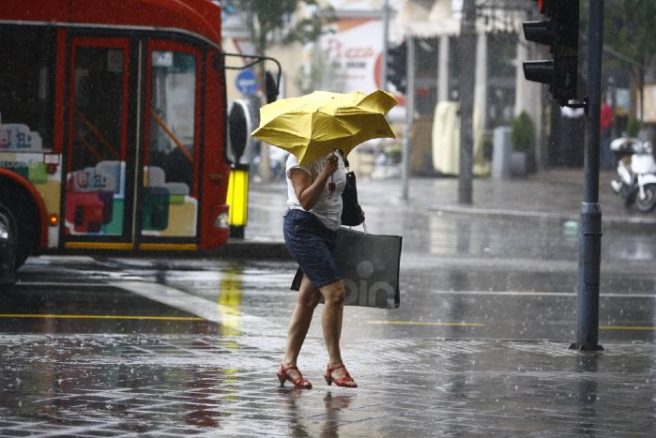 Batten down those damn hatches! This weather is about to get worse
If you've already braved the elements today, you'll be only too aware of the current weather conditions.
But just in case you were holding out any hope that the day may brighten up, we're here to dash them.
According to the Met Eireann website, forecasters have issued three yellow wind warnings – both national and marine – which will remain in place until 6am tomorrow.
Windy today with rain, heavy at times. A few sunny breaks in places. Strong & blustery SE winds will veer SW this eve. Highs 10 to 12 deg.

— Met Éireann (@MetEireann) February 2, 2017
The country is set to face winds of up to 100 km/h in addition to spells of heavy rain over the next 24 hours.
As we head closer to the weekend, the weather is still to pick up a little, but Saturday is set to experience periods of rain, snow and sleet, while Sunday will see more rain before the development of frost later that evening.
And if anyone needs us, we'll be in our fort.