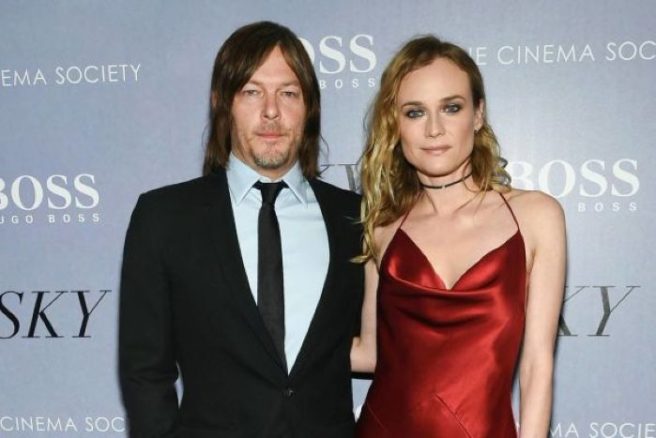 Adorable: Diane Kruger accidentally reveals the sex of her baby
Diane Kruger recently let slip her baby's gender and fans couldn't be more excited for her.
The mum and her partner Norman Reedus welcomed their little bundle of joy into the world about a month ago.
And in preparation for her return to the big screen, Diane was recently interviewed by Extra.
When asked about her new life as a mum, the actress accidentally revealed that she has a baby girl.
"She's very little, but I'm tired. I feel like a superhero right now," she said.
Diane went on to say that the past month has been a "very rewarding" experience.
There is no doubt that their little girl would be an amazing actor. It's in her blood, after all.
Diane is currently working on Welcome to Marwen with co-stars Steve Carrell and Janelle Monáe.
The film based on a true story where a man struggles to put the pieces of his life back together after an accident wipes away all his memories.
Diane, who's character has turquoise hair in the film, went on to say that she wouldn't have a problem with her daughter dyeing her hair the same colour.
In fact, she plans on allowing her daughter to make her own beauty choices.
"[That's] an easy yes! Go for it — I wish my mom would have allowed me to do that," she said.
Congratulations to Norman and and Diane on their little girl!