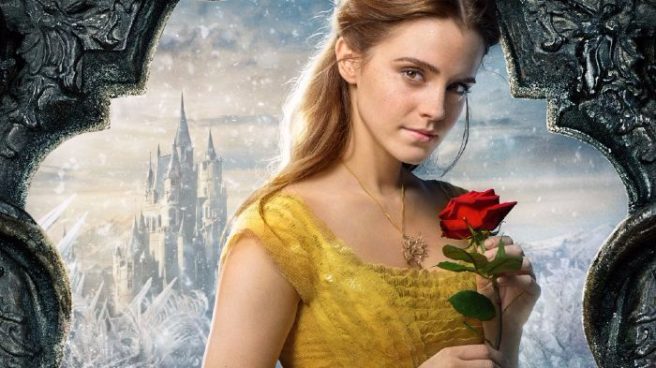 A new clip from Beauty and the Beast is HERE and it's amazing
Who knew Emma Watson could sing so wonderfully?
In a brand new clip from the upcoming live-action film Beauty and the Beast, Emma Watson can be seen singing and twirling through the fictional village like a true Disney princess.
The clip is set in the opening scene from the original film, where Belle traipses through the village to return a book to the library.
The clip shows Belle interacting with the village baker, schoolmaster and laundry workers, none of whom seem to approve of Belle's bookish nature.
There is no sign of the Beast in this clip, played by Dan Stevens, however in the original trailer, released last November, the Beast is up front and centre.
The film is set to star Ewan McGregor as Lumière, Ian McKellen as Cogsworth, Emma Thompson as Mrs. Potts, Stanley Tucci as Cadenza, and Kevin Kline as Maurice alongside Belle and the Beast.
As well as a whole host of amazing actors, singers John Legend and Ariana Grande are on board to contribute their voices to the flick's classic song Be Our Guest.
March 17 can't come quickly enough!