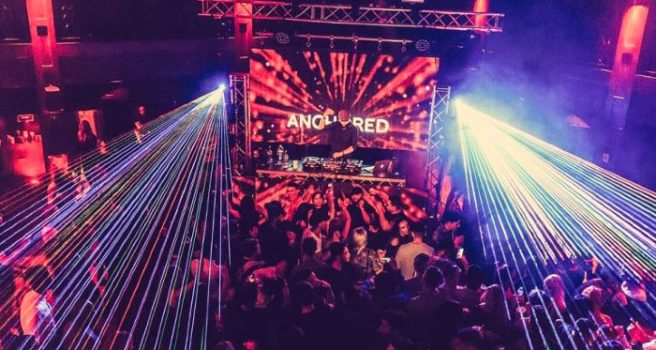 A 'floating music festival' is here and we're both scared and excited
OK, we'll admit that when we first saw this cruise ship festival, visions of people getting langered and falling overboard came to mind.
But, if you dig a little deeper into the festival, it sounds totally insane.
We're so used to basically being in the middle of a bog during a festival over here, so Anchored is going to be a sight for sore (mud-stained) eyes.
With a combo of unreal weather, tropical locations and well, music, Anchored might just change festivals the way we know them.
Because if you're not feeling the music-side of things, take a stroll down the boat where you'll find a Michelin star restaurant, a cinema and even a casino.
The festival takes place on the Royal Caribbean Jewel of the Seas, which sails from Monaco to Rome, through to Santorini and Mykonos before sailing back to Monaco.
Oh, and did we mention there's a gym, a rock-climbing wall, hot tubs and mini golf to keep you entertained?
We're totally on board with this.