A €23 variant of the NutriBullet is hitting Aldi TOMORROW morning!
We've been idolising compact, rocket-style blenders for some time now.
They're small, perfect for juicing and blending (hello, September detox) and super quick and easy to use.
A load of different models are available, but leading the way is, of course, the NutriBullet: the fancy-pants contraption (the manufacturers say it's not a blender or processor but rather a "superfood nutrition extractor") that boasts a load of celebrity endorsements.
The only issue? The €130 price-tag has always been a little out of our reach.
Which is why we reckon we've now died and gone to juicing heaven: Aldi is tomorrow morning releasing (unreasonable to start queuing now?) its very own mini food processor priced at just… €22.99.
We scoured the small print – and power-wise it comes in at 300W versus the NutriBullet's 600W. So nope, definitely not as powerful.
But at more than €100 cheaper, we're still absurdly excited about releasing our culinary potential in the run-up to Christmas.
Because when you're not downing glasses of obliterated kale, the Aldi model is also pretty great for making salsa, hummus, pesto and dips.
It comes with two stainless steel blades to make chopping and blending a doddle. For your €22.99, you'll furthermore get four small 260ml cups, two larger 473ml cups, six storage lids and another lid for shakes or smoothies.
In short: from tomorrow you too can be one of those smug, healthy types who skip to work and college proudly brandishing a beaker of fresh, home-made power liquid.
Yup, we're envisioning us looking much more like a Victoria's Secret model over forthcoming weeks and months.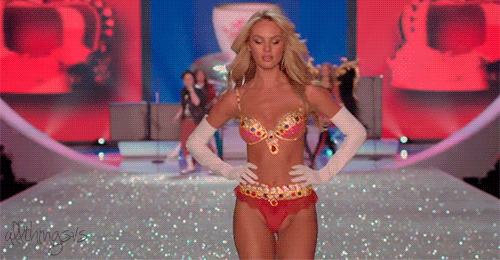 And while we might quietly covet the NutriBullet in our spare time, we reckon this version will do us nicely until an unexpected cash-windfall comes our way.
Thank you, Aldi!
The mini food processor is priced at €22.99 and is available from Aldi's 117 stores nationwide from tomorrow, Thursday, September 10, while stocks last.