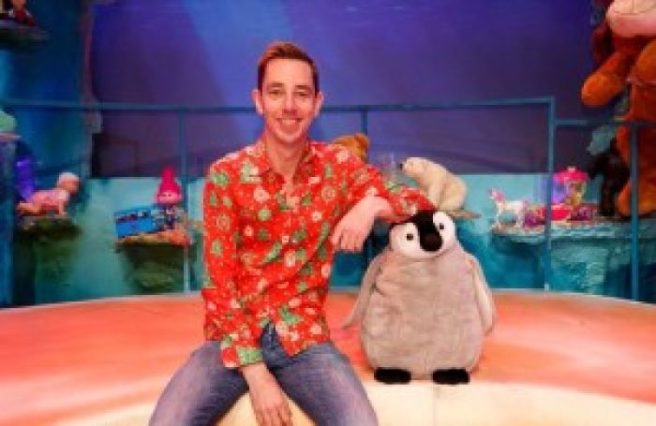 10 tweets that sum up the majesty of last night's Late Late Toy Show
Last night's Late Late Toy Show has been hailed as one of the best in living memory.
The entire country was glued to their TV screens, and at least once, there wasn't a dry eye in the house (you know what we're talking about.)
The show unites families around Ireland each year as they descend on their living rooms to eat chocolate and survey what toys will be flying off the shelves and landing under trees in 25 days time.
As well as watching the show, Twitter is the place to be for some epic running commentary:
I can't see the Irish reboot of Breaking Bad catching on. #LateLateToyShow pic.twitter.com/yTYOJMPAsZ

— Davey Reilly (@DaveyReilly) December 2, 2017
Careless Wispa.
When you're too emosh about the #LateLateToyshow and forget about the Wispa in your dressing gown pocket. #meltedchocolate #meltedhearts pic.twitter.com/1wwRFuYOuN

— Amy Huberman (@amyhuberman) December 1, 2017
… And a new "#shocked" meme was born #LateLateToyShow pic.twitter.com/AIi83GvyFA

— John Reilly (@Johnrei11y) December 1, 2017
I came on here to look at toys and make scathing remarks about children. This level of feels is not what I signed up for #LateLateToyShow

— The DoneBitch Horror (@Xenoire) December 1, 2017
TV3 could have been showing porn for the last 3 hours and not a single person would have noticed #LateLateToyShow

— David Hammond (@ThatDavidChap) December 1, 2017
No one cared who I was before I put on the mask #LateLateToyShow pic.twitter.com/CXnHp5gPa6

— Stacy (@SilverStGroud) December 1, 2017
Conor McGregor leaving court after paying his speeding fine #LateLateToyShow pic.twitter.com/JL2CbjouGn

— SM (@greeneggs_) December 1, 2017
Sliding into your DMs like #LateLateToyshow pic.twitter.com/Sw4R6JgtH2

— Holly x (@hollyshortall) December 1, 2017
Child: I made my dress… My mother commenting: Jesus she could of put a hem on it! LateLateToyshow

— Katie Anne McCarthy (@KatieAnneMcCart) December 1, 2017
Annual culchie farmer child who has to explain manual labour to Tubridy and his soft, soft hands from the Pale#LateLateToyShow pic.twitter.com/jUjV6zIduT

— Laura Byrne (@LolsyByrne) December 1, 2017
And a bonus tweet from across the pond, just because:
#LateLateToyShow American here, just stumbled on this hashtag. WHAT. IS. HAPPENING.

— Honest Austin (@IAmWearingACup1) December 1, 2017