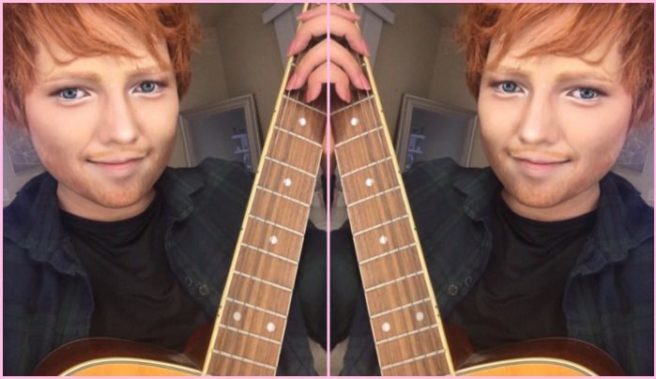 Wow! MUA transforms into Ed Sheeran, and loads of other celebs
We did a major double take when we stumbled upon this snap of Ed Sheeran on Instagram.
We know looks can be deceiving, but mega-talented makeup artist Promise Phan Tamang had us all fooled under that ginger wig.
The amazing MUA shared this Ed Sheeran makeup transformation with her 1,000,000 followers, and the image is now going viral across social media, with over 51,000 likes.
The makeup sensation works actual magic with her beauty kit, transforming herself into a whole host of celebrities.
She has previously morphed into Khloe Kardashian, Selena Gomez, Gigi Hadid, Mariah Carey and Lorde to name but a few.
Not only does she create celeb faces, she also recreates some of our favourite Disney characters.
Check out more of her amazing looks below: