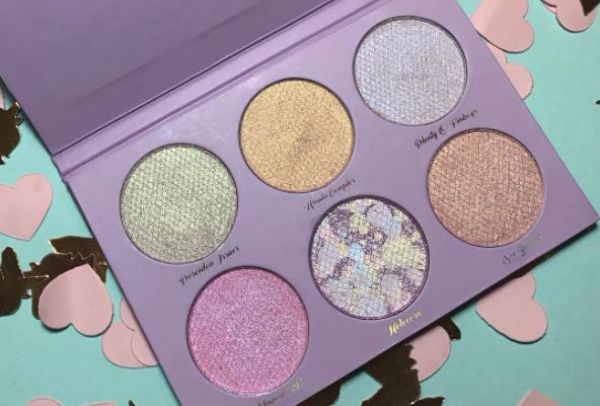 Unicorns AND mermaids? We've found our dream makeup palette
You know what we love? The magical combination of makeup and mythical creatures, that's what.
For months now, we've been torn about whether we prefer mermaids or unicorns, because honestly they're all so wonderful.
However, there is a new beauty product on the market that combines these two mystical creatures – meaning we no longer have to choose sides.
The gorgeous humans at Tooth and Nail Cosmetics have released an amazing new highlighter palette, that has amalgamated unicorns and mermaids to form one super creature.
The gorgeous purple kit is complete with powdered highlighters in a myriad of shimmering hues.
The top row is devoted to mermaids with shimmery shades dubbed Poseidon Issues, Plenty O' Finboys, and Ursula Complex – we're obsessed.
As you probably could have guessed, the bottom row pays homage to the beauty of unicorns the Internet has been obsessed with lately. The unicorn-themed highlighters are called Magical AF (which is vry fair), Holocorn, and Non-Believer.
Tooth & Nail Cosmetics is a North Carolina-based beauty brand (that ships world wide) who makes intensely pigmented highlighters.
You may recall the amazing Sailor Moon highlighters that went viral a while back? Well, the colour payoff of the Unicorns Vs. Mermaids Palette is no different.
For $48.50, you can get these stunning highlighters delivered right to your door (ours should arrive any day now!)
We're obsessed!