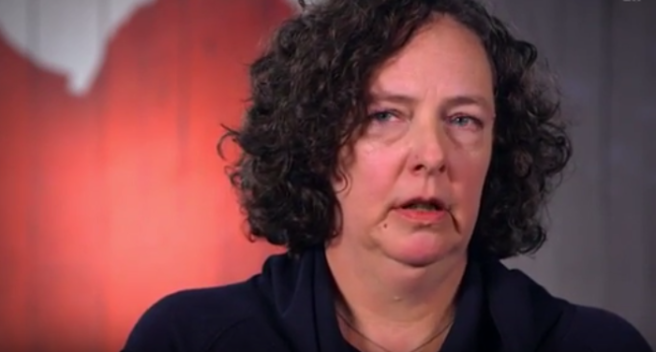 Three Girls hero Sara Rowbotham looks for love on First Dates UK
Sara Rowbotham has been hailed a hero after the tireless work she did investigating and exposing the Rochdale sex crimes ring was brought to public attention thanks to the docu-drama Three Girls.
Last night, fans of the UK version of First Dates were shocked and delighted when Sara entered the restaurant looking for love.
The sexual health worker made an emotional reveal, sharing that her work on the case ultimately affected her love life.
Oh my god Sarah Rowbotham is on #firstdates – crossing everything she has a wonderful time – if anyone deserves it it's her!

— MissKLemare (@VeryChicGeek) May 23, 2017
From 2003 to 2014, she worked as Rochdale's crisis intervention team coordinator, and documented instances of abuse she uncovered.
'I feel like I'm coming out of a difficult dark time. I was a big fireball at the time, I became really angry all the time,' she told the audience.
'I'm ready to start to live my life again and be able to have nice times and not be so stressed or anxious or angry.'
Sara rowbotham you amazing lady, you deserve every bit of happiness and recognition for all that you achieved #FirstDates

— Amy Swales (@amyswales) May 23, 2017
Unfortunately, love did not blossom for Sara on the night, but she received a wave of support and praise on social media, where she was hailed a hero.
'How mad that the Sara on #FirstDates is the same lady who was the social worker in Rochdale for those girls … #ThreeGirls she's a hero!!' said one.