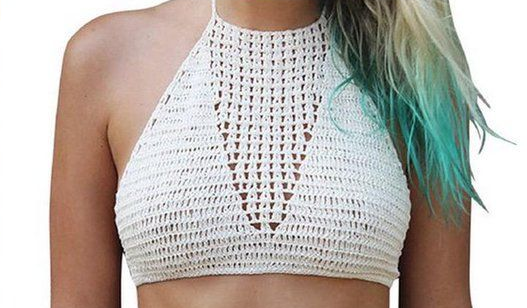 This mum's review of her daughter's tiny top is HILARIOUS
Mums aren't always cool with everything we want to wear on a night out, and we've had "where is the rest of that outfit?" shouted at us many times during our teenage years.
However in one unique instance, one mum was madder at the actual crop top than her daughter.
why is this so funny to me pic.twitter.com/i9DC7LVl5D

— no (@tbhjuststop) March 9, 2017
When Christy, from Houston, Texas, saw the size of her 16-year-old daughter's new top from Amazon, she was infuriated by the one-size-fits-all garment.
The mad mum took to the review section to leave a comment, and her demonstration of the size of the top is so funny we nearly collapsed.
"My 16-year-old daughter bought this thing. It is ridiculously small and I probably couldn't legally post a picture of what she looks like if she attempts to wear it." she began.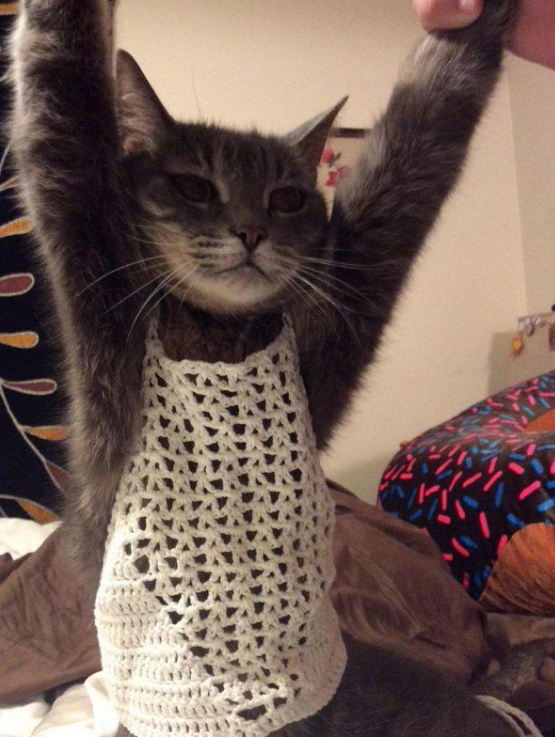 "But, so you can see…here is a picture of our cat wearing it."
"To be fair, it does cover all of our cat's nipples, however, she hates the weave. In summary, do not buy this, even for your cat."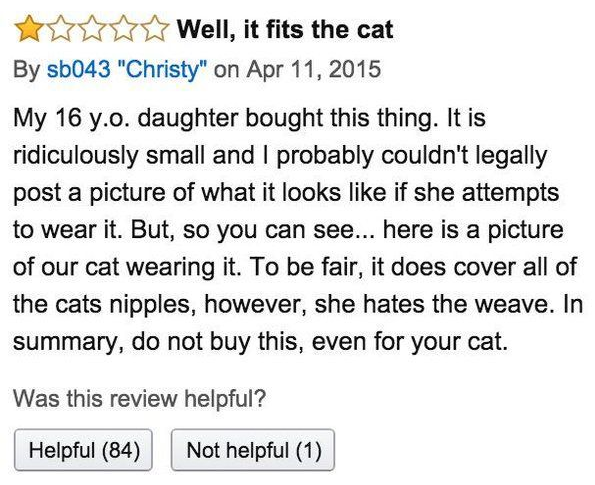 We've actually never seen a better review of a product on Amazon, and it's giving us major inspiration for our futures as complaining customers.
Plus it's an excuse to dress up our cat, so….