The luckiest women in Scotland won a date with George Clooney!
Heather McGowan might just be the envy of her whole town. Actually, she's probably the envy of women across the globe.
The Glasgow-based wedding planner, 32, managed to score herself a date with George Clooney after winning a contest hosted by a Scottish deals and events website itison.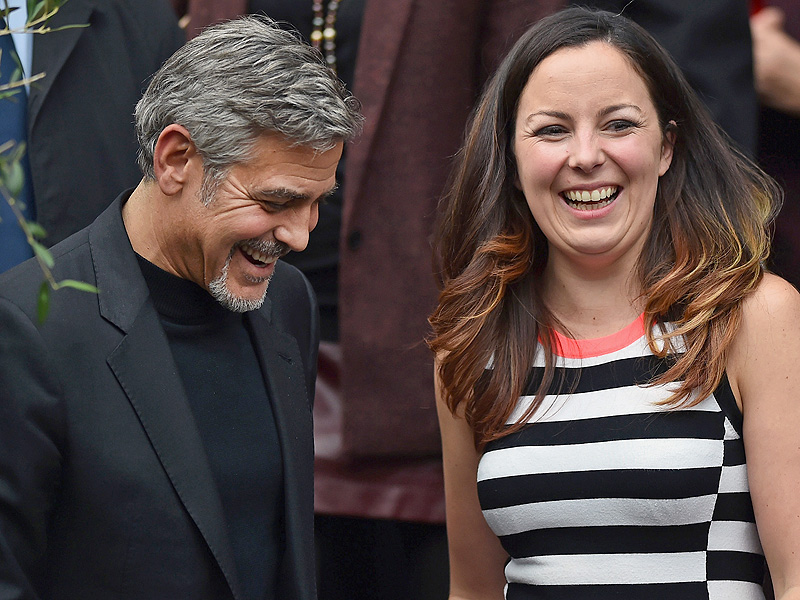 "It still seems a bit surreal, and now that it's over, I can try to absorb all the little bits of the day," she says of her date with the actor. The oh-so romantic affair included lunch at Tigerlily bar in Edinburgh, according to The Scotsman newspaper.
Clooney had been in Edinburgh to visit Social Bite, a café that supports the local homeless community.
While we thought that he really was the perfect gentleman, it would seem that all may not be as it appears. Heather revealed some interesting insights about the A-Lister, namely that his punctuality is a little lacking.
He was late for their lunch date. However, Heather explained that she didn't mind all that much.
"It let me get accustomed to the situation and compose myself a bit," she says. We imagine we might feel the same way.
She said that when the pair did sit down for their date, they had plenty to talk about. Heather, who was born in the US was delighted when the two got a chance to talk American politics.
She also discovered that when it came to his wedding to Amal, George was very involved. We knew it! We wonder if he was in charge of the flowers? Heather didn't reveal that much.
She did however say that he was "the most charming man" and the best date she's ever been on. Lucky lady indeed.