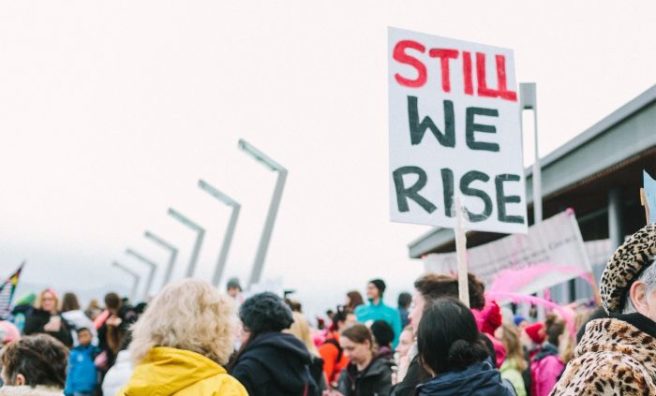 The F Word: Galway's formidable feminism festival returns this week
Galway welcomes back The F Word, a feminist festival, this week for the second year.
The festival is set to be a '5-day festival which will take place in venues across Galway city will explore some of the faces of feminism and related topics through participatory workshops, a 'Reclaim the Night' march, a day of meditation and relaxation, comedy, storytelling, music and a whole lot more.'
This will be a space for feminists and allies to come together to explore feminist issues. It will be an inclusive and accessible space for all women (both cis and trans) from all communities and walks of lives.'
#galwayfemfest kicking off in Foroige Fairgreen Road for Decolonising Feminism event, Theresa still time to join us! pic.twitter.com/OjQ1RPzhwG

— GalwayFeminist (@GalwayFeminist) July 5, 2017
Interested in heading along? Here's what's happening:
Decolonising Feminism – Wednesday July 5th, 7pm, Foroige club, Fairgreen Road
Seisiún an Domhain/World Session – Thursday July 6th, 7pm, Áras na nGael, Dominick Street
Reclaim the Night March – Friday July 7th, 8pm, Eyre Square
Day of Feminist Workshops and Info Sessions – July 8th, 10am, Áras na nGael, Dominick Street
The Witches That Couldn't be Burned – Saturday July 8th, 8.30pm, Kennedys Bar Eyre Square
'Treat YoSelf' Self Care Day – Sunday July 9th, 1pm, Áras na nGael, Dominick Street
You can find more information on workshops and registration here.
Check out #GalwayFemFest on Twitter for more details.