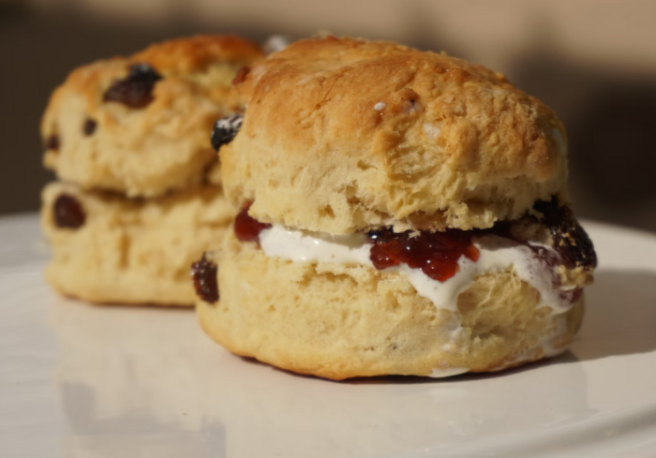 Tesco reveals how the nation prefers to savour their scones
Let's be honest, nothing beats the taste of a fresh, homemade Irish scone! Whether you opt for jam first and then clotted cream (or vice versa), or prefer one with just butter on it, scones really are the perfect sweet treat to satisfy our taste buds.
New Tesco Finest Scones, produced by Milish Bakery and crafted with care in Ireland, have just launched in stores nationwide and online at Tesco.ie.
To celebrate the arrival of these sumptuous homemade scones (RRP €1.50 each), Tesco Ireland carried out a survey to find out how the Irish public like to eat one of our nation's most delicious delicacies.
The results of the research have now been released and we find the outcome quite interesting!
When it comes to choosing the perfect accompaniment for their scone, four in 10 people (41%) like to eat their scones with both butter and jam, while 21% enjoy just butter. Surprisingly, only 13% of respondents like to indulge in all three of the usual top tier toppings- butter, jam and cream, together.
Deciding on the perfect flavour of jam can also cause a quarrel in most Irish households, but over half of those taking part in the survey (53%) revealed they prefer a classic strawberry jam to top their scone with. 28% of respondents reach for raspberry jam, and just 5% opt for blackcurrant jam.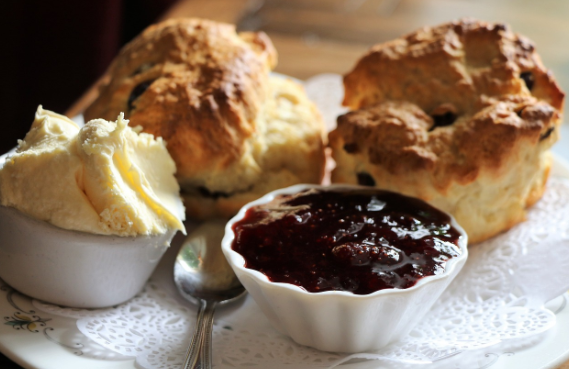 If you fancy conducting your own research at home, or are just really craving a scone now like we are, Tesco has you covered with everything you need to help figure out your favourite way to eat yours.
The new Tesco Finest Fruit Scones, Plain Scones and Multiberry Scones are made using the freshest and highest quality ingredients including fresh free range eggs, fresh Irish double cream, tangy buttermilk and creamy Irish butter, then delicately sweetened with demerara sugar. 
The most difficult decision might be deciding which of the Tesco Finest Conserves (RRP €2.29 each), produced in Cork by Folláin, to try out first.
We recommend that you start by sampling the Blas na hÉireann 2022 award winners and 2023 finalists Tesco Finest Rhubarb & Madagascan Vanilla Conserve, Tesco Finest Blackcurrant Conserve and Tesco Finest Raspberry Conserve and see if any of these delicious flavours will knock strawberry off the top spot of jam flavours.
If you're feeling indulgent like the 13% that enjoy butter, jam and cream, stick the kettle on and enjoy the full shebang by adding Tesco Irish Creamery Butter (RRP €1.85) and Tesco Whipped Cream (RRP €1.79). Yum!