Listen up, vintage lovers.
If you're a fan of updating your wardrobe with pre-loved, one-of-a-kind vintage finds, there is an event on this weekend that you definitely want to know about.
Nine Crows is opening up their Pembroke Row offices on Saturday to host an epic warehouse clearance sale for one day only.
The sale will be chock-a-block with womenswear from Nine Crows and menswear from their brother brand White Noise.
Best off all, every single item will be €15 or less.
Doors will open at 11am on 12 Pembroke Row, and every item is a one off vintage find.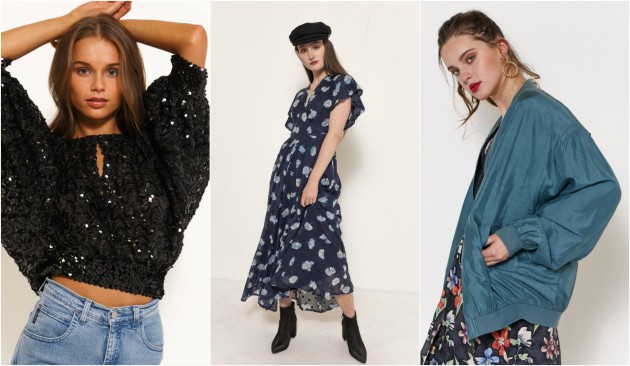 Keyhole Sequin Top €42.00, Blue Daisy Dress €32.00, Jewel Toned Silk Bomber Jacket €40.00
The concept of Emma Fraser and Dean Ryan McQuid has been keeping the wardrobes of vintage lovers well stocked for the best part of the noughteens.
If you cant make it on Saturday, their online store has some amazing pieces, like our top three picks above.
Happy vintage bargain hunting!