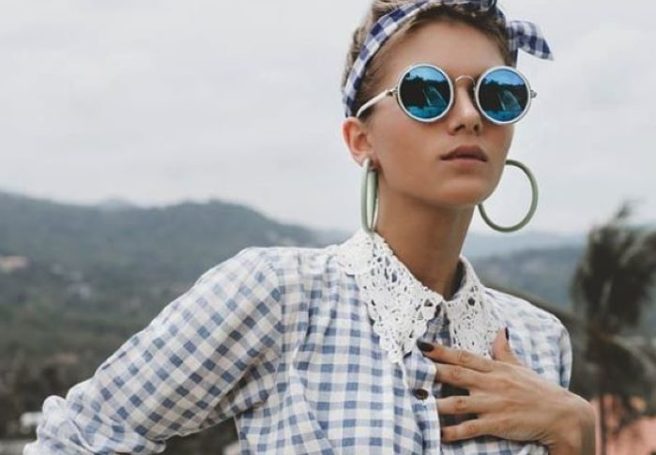 Have you a wardrobe bursting with stuff you just don't wear? Same.
Have you thought about selling all of your unworn garments time and time again, only to realise you're just not arsed? Same same.
Well, that was until now.
I recently discovered a snazzy app called 'Dressup Market' where you can buy and sell gorge fashion goodies.
What makes this particular app different though? They really do all the hard work for you (I'm serious).
PLUS: it's an Irish company, and we love that!
We were lucky enough to chat to the CEO, the lovely Lana Gregen, to chat about her company, and how it all came about.
"As January 2017 arrived, it was that time again, a time for a 'new you' and a review of life. So, I stood in front of my wardrobe and like many women, I had a wardrobe full of barely worn pieces, but always found I had nothing to wear," she explained.
"I didn't have the money to shop until I dropped, or to donate and replenish with a new wardrobe and I couldn't find a platform that provided a solution to the existing slow selling and cluttered resale markets, or one that I would actually want to make that all important effort to list and sell my clothing, one where smart descriptions and hashtags were not required in order to be found.
It wasn't just a material thing, yes we all like something new and shiny but I found it was deeply upsetting me that I was unable to continue to evolve and express myself easily on my journey through life and was so restricted by time, space and money. I believe that clothes tell a story about who you are and how you feel about yourself. They help you feel good when you are down or give you confidence when you need it most."
"I wanted to create a platform that would be easy to navigate, enjoyable to browse, plan and organise looks and most importantly, effective to buy and sell items to suit my current needs (or wants)."
And boy, did she succeed.
Lana and her co-founder, Amy Pugh, spent months finalising the market, named Dressup.
For them, it had to be mobile, there was no question there, and also it had to be widely available on Android and iOS. The app is free to download and list, with a commission on sale approach (they take 30% of the money you make, which is a much better rate than most consignment stores).
They created the perfect space to manage your wardrobe and organise outfits for any social occasion. It's a platform to clear out your closet, search and shop event style and add garments to customised folders where you can see looks or wishlists together, before you even tap buy.
Also, you're in very good hands, because buyer and seller protection is Dressup's top priority! The ladies chose Stripe as their payments partner, which added a clear processing time feature and an integrated shipment tracking facility.
'Match My Measurements' is possibly our favourite feature on the app! It helps the user to find clothes that fit, first time.
With a simple yet innovative sizing algorithm at its core, this feature gives shoppers greater guidance and confidence for each purchasing decision so that the want of a return will be less likely, key in a preloved market where sales are final.
All in all, this might just be one of my favourite apps ever!
Give it a download, and getting selling and spending.