We are obsessed with chocolate at SHEmazing, but we have a soft spot for Lir Chocolates
They're they Irish and delicious, what's not to love?
That's why we are so excited that their 'Art of Chocolate' Experience has begun its nationwide journey to delight and educate confectionery lovers, of all ages, in the craft of the chocolatier.
Perfect in the run-up to the festive season, right?
So where can you experience the 'Art of Chocolate'?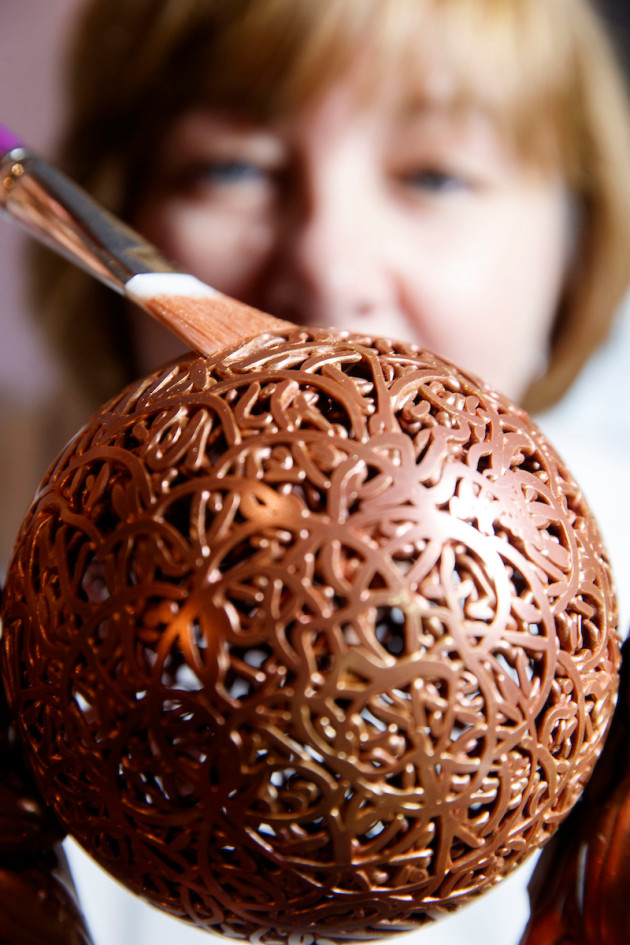 Lir's team of chocolatiers will travel to locations around the country with their mobile chocolate craft station to demonstrate their chocolate skills and allow visitors to have a go at the craft.
The lucky visitors will have the chance to decorate their own chocolate bars (fabulous Christmas present idea) and to personalise them as gifts for family and friends.
The Lir 'Art of Chocolate' Experience will kick off in Dublin in November at the following locations, with further dates at nationwide locations to be announced.
· Fri, 23 November: Supervalu Sutton Cross, Burrow, Dublin 13, 2pm – 5pm
· Fri, 30 November: Supervalu, Newcastle Rd, Lucan, 2pm – 5pm
Lir has also announced the launch of its new online shop which, in addition to Lir's much-loved Discovery Collection, will also stock a full range of Baileys and Guinness confectionery – yum.
Launched on 11 November, the online shop at www.lirchocolates.com will be an ideal one-stop-shop for all your Christmas sweet treat needs.
Their latest collection, the beautiful 'Discovery' collection includes exciting new flavours, such as Persian Lime Truffle, Raspberry and Pistachio Duo, Dark Chocolate Torte and Chewy Pecan Caramel, alongside classic, much-loved favourites like Praline, Salted Caramel and Coffee.
Our mouth is watering.
Lir's Master Chocolatier also created three irresistible flavours of cocoa-dusted Truffles: Salted Caramel, Marc de Champagne and Milk Chocolate and these are presented in stunning art deco style boxes – the ideal gift for the chocolate-lover in your life. (Or for you!)
See all of this at the online shop, www.lirchocolates.com and drop into the pop up nearest you to get the full 'Art of Chocolate' Experience.