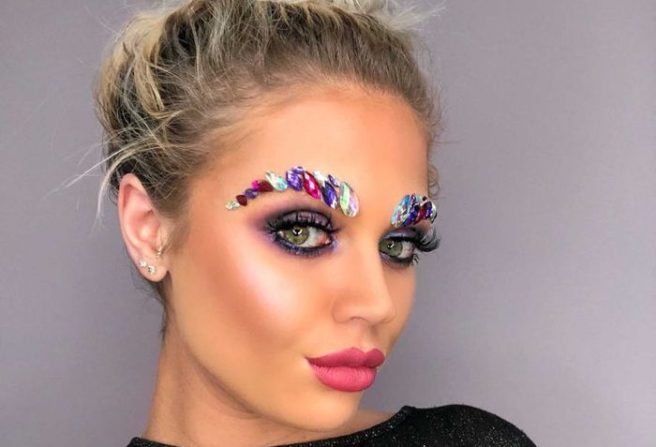 Just when you think you seen it all, from glitter tits to unicorn lashes…
Ladies, we have discovered a beauty trend that is probably going to be VERY popular for festivals this summer.
Jewelled eyebrows are starting to appear on social media, and we kind of love them?
The artists responsible for these bejewelled brows are the glitter geniuses at The Gypsy Shrine (the people behind glitter tits, FYI).
So basically, we don't all want to run around festivals with our tits and bums covered in sparkles, so The Gypsy Shrine came up with a slightly more wearable alternative.
And so, bejewelled eyebrows were born!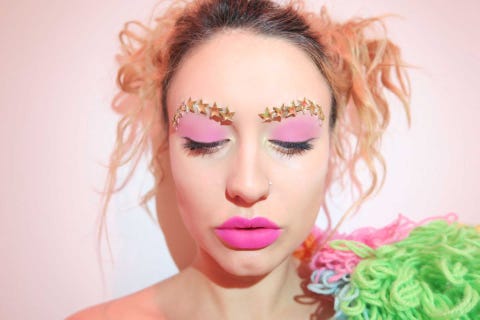 Jenna Meek, who is the creative director of The Gypsy Shrine spoke with the gorgeous folks at Cosmopolitan about her latest creation:
"With The Gypsy Shrine HQ spending our days designing new jewels and covering our bodies head to toe in our products, we thought, where else can we put our jewels? Our brows! With the brow trend on fleek these days, we thought we had to impress and go bold."
To get the look, the artists position Mix 'N' Match jewels and use eyelash glue to secure them. Simples.
Will you give this look a go?