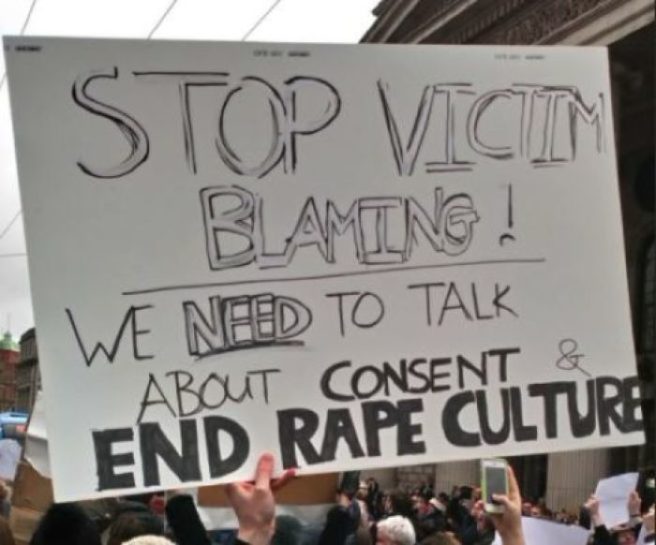 Protests were organised across the country last week in the wake of the not-guilty verdict handed out by the jury to Paddy Jackson and his teammate Stuart Olding.
Blane McIlroy and Rory Harrison were also found not guilty of perverting the course of justice and withholding information.
The trial sparked a wider discussion around consent, and there was a huge public outpouring of support and solidarity for the victims of sexual assault and rape.
More photos from today's #IBelieveHer march #WeStandWithHer pic.twitter.com/yBVCjLRVjN

— Suzanne Sheridan (@SuzieSheridan) March 31, 2018
Now, the solidarity I Believe Her movement is garnering international attention, with a march organised in New York City, USA this evening.
'We are holding this rally in response to the outcome of the recent Belfast rape trial,' states the event description.
'This is a chance for everyone who feels the same upset and anger at the result of this trial to show their support for the victim.'
Dublin says #ibelieveher pic.twitter.com/U3ebiZFLeM

— Finian Murphy (@finianmurphy) March 31, 2018
'The criminal justice system continually fails women in this regard and enough is enough.'
The protest will begin at Dag Hammarskjold Park at 7pm (or midnight Irish time) and march towards the Irish embassy.
You can find all the details via the Facebook event here.