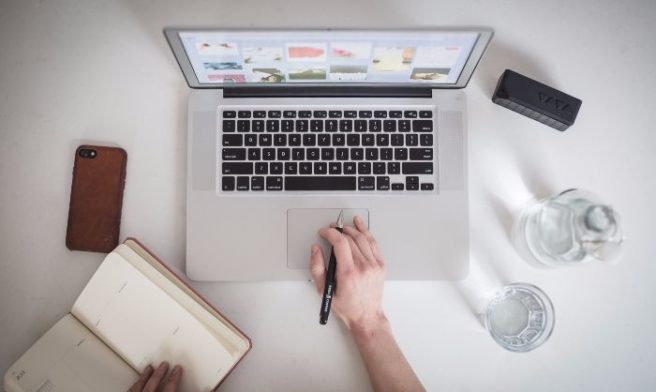 Tech-savvy Dads are the best, thanks to their propensity for fixing the wifi and their vast knowledge of all things laptop related.
While they may not be up to speed with the likes of Instagram and Snapchat (a fact that we are grateful for), the tech-savvy Dad loves his techy trinkets, but even better are things he might actually use: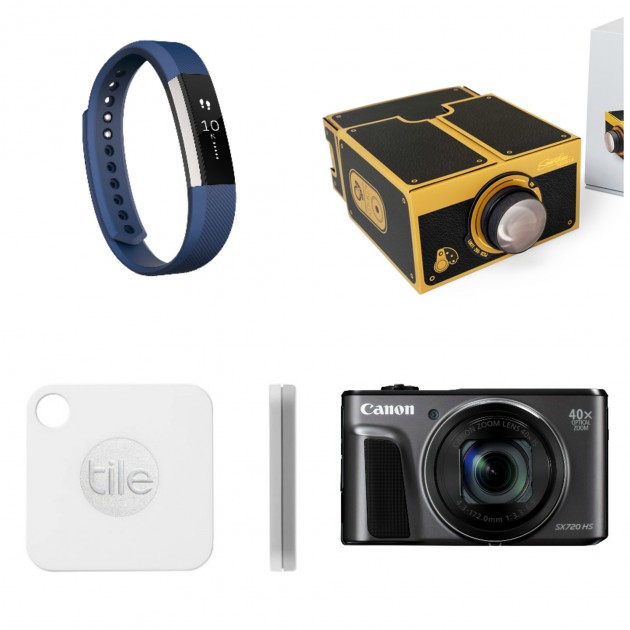 If your Dad is into his fitness, then this is the perfect gift for him. The nifty little device is a handy motivational tool for Dads who like keeping in shape, and it tracks steps, distance, calories burned and active minutes with a simple user interface.
This handy partible projector uses your Dads smartphone turn even the most mundane of surfaces into a TV screen. The crafty contraption is ready for use with iOS, Android and Windows-compatible smart phones.
For the forgetful fathers that we all know and love, the Tile Bluetooth tracker is a fun yet practical gift. The Tile tracking device shares the location of anything they attach it to, such as a wallet, purse or clothing via a smartphone or tablet app.
If you pops love photography, then this cool camera could be his next upgrade. Family photos are sharp and detailed, thanks to an optical Image Stabilizer which adapts to any scene even when using the long zoom.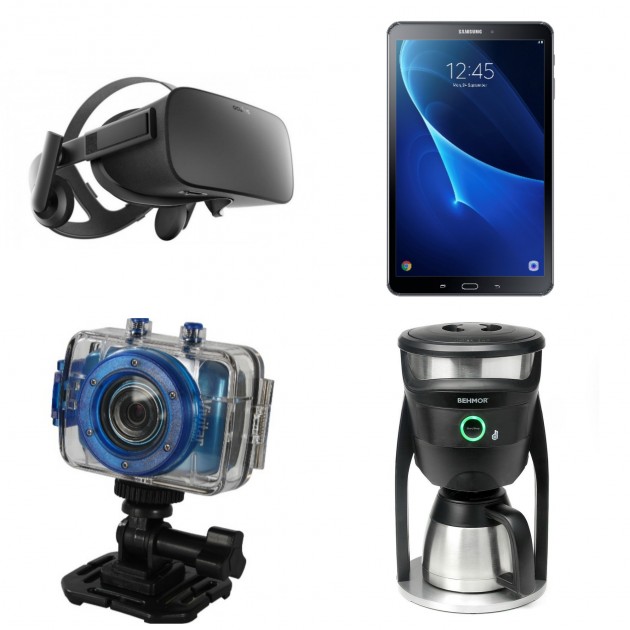 If you want to win some serious brownie points with your gaming Dad, this top of the line virtual reality headset will do just that! Yes it's pretty pricey, but maybe it could be a combined Father's Day/Christmas/Birthday gift?
Every Dad needs a tablet to look down his glasses at. Perfect for reading and browsing. It has up to 12 hours of usage with loads of storage space and the beautiful 10.1" screen makes it the ideal size for watching films, playing games and editing documents.
Got a Dad who is into extreme sports? The Action Cam can be clicked to a bicycle or helmet for a great view of the action!
For a tech-savvy Dad who love his morning cup of Joe, this smart coffee machine allows you to start the coffee making process from bed int he morning through the complementary app.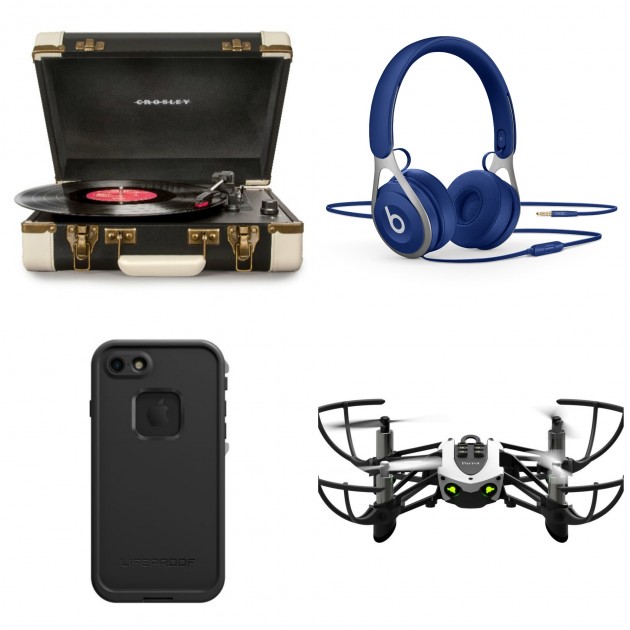 For Dads who love the nostalgia of vinyl, this vintage brass-plated brief-case design provides an eye-catching talking point while playing his beloved records.
Everyone needs a good quality pair of headphones, be it for listening to music or watching movies. Treat your Dda to this snazzy blue pair.
For a phone case as indestructible as your Dad's old Blockia, look no further. The best part is, this heavy duty case also charges your Dad's phone, so those emergency 'can you give me a lift' calls will never go unanswered.
Boys toys! This drone is guaranteed to bring hours of fun (or hours of figuring out how to get it off the ground).