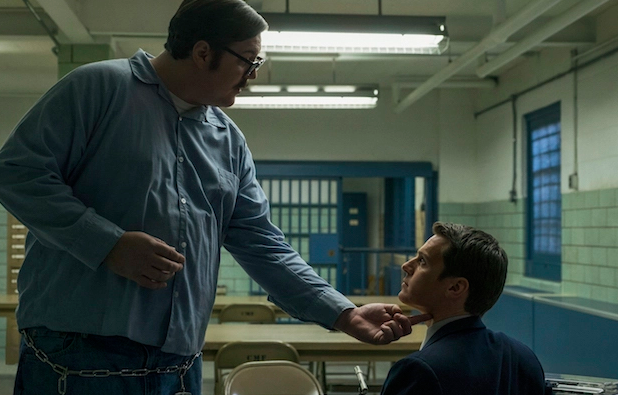 If you're fascinated by serial killers and feel there's a criminologist in you only dying to get out, then chances are you're constantly on the hunt for documentaries and TV shows which delve into the darkest recesses of the human mind.
And that's where this new series comes in.
Ladies, David Fincher has returned to Netflix with MINDHUNTER, a rigorous study of the damaged psyches of serial killers and the innovative FBI Agents who attempt to understand and catch them.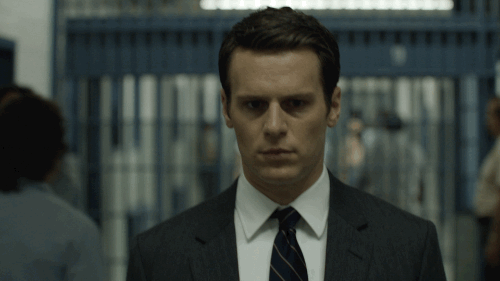 So, what can you expect from the man who brought us Seven, Gone Girl and House of Cards?
MINDHUNTER follows ambitious FBI agent Holden Ford, played by Jonathan Groff, as he struggles to comprehend incarcerated killers, so that he might use this knowledge to catch others.
He's teamed with experienced agent Bill Tench, played by Holt McCallany, in the Behavioural Science Unit and will work with his sometimes reluctant partner to find new methods of investigation.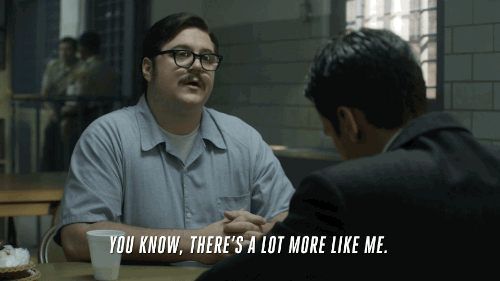 Together they will meet some of America's gravest killers – and face the cynicism and scorn of the tradition-bound hierarchy of the 1970s' Federal Bureau of Investigation.
Ford will risk empathizing with 'evil' in order to save lives. But, as Tench says, when arguing the case for their work: "How do we get ahead of crazy if we don't know how crazy thinks?"
All 10 episodes of MINDHUNTER became available to Netflix members worldwide as of yesterday, so if you didn't spend last night with your eyes glued to it, you know what to do tonight.