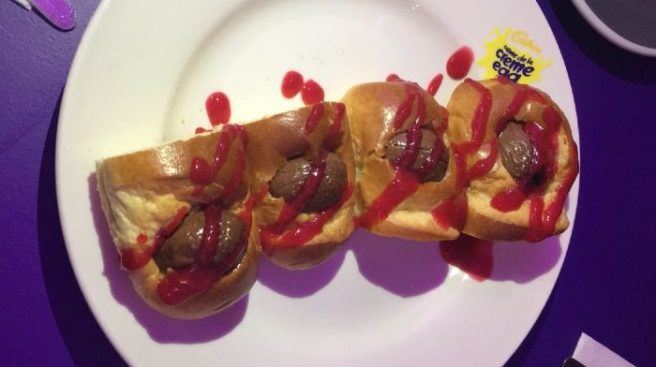 The Cadbury Creme Egg Hunting Lodge has finally opened its doors at Lock 6 Cafe on Canal Road.
The eggcellent eatery is serving up some of the sweetest treats in Dublin right now, with Creme Egg hot chocolate and Creme Egg s'mores being just the starters at the confectionery event.
The menu consists of a Creme Egg brioche with raspberry sauce, a chocolate fondue with marshmallows and strawberries and for dessert, a Creme Egg forest brownie.
@CadburyUK #CremeEggHuntingSeason

Every town & city should have a #CremeEggLodge pic.twitter.com/xAWRKigBjS

— Mark The Donny Iron (@markdonnyiron) February 27, 2017
And multiple Creme Eggs between courses, as palette cleansers of course.
This year's cafe is open from Monday February 27 until Saturday March 4, from 6.30pm – 8.00pm midweek and 2.00pm – 3.30pm on Saturday.
The queen of Creme Eggs#cremeegghuntingseason pic.twitter.com/IOLQUlFQgU

— Sarah Magliocco (@SarahMagliocco) February 27, 2017
The event is fully booked out, but there is a limited availability for walk-ins.
Prepare to get your chocolate fix for the entire year.