A few years ago, we only knew Black Friday from TV shows and movies, but in the past number of years, Irish retailers have hopped on the mega-sale bandwagon and brought Black Friday to our towns and cities.
And now, it's even come to our pubs.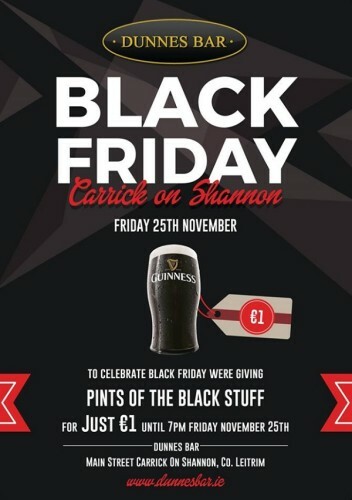 Dunnes pub in Carrick-On-Shannon is giving away pints of Guinness for €1 next Friday, November 25.
But, you'll have to be in early, as the offer ends come 7pm.
Black Friday mixed with the black stuff? What more could you want?!